About Akira Font
Are you looking for a strong font for your next projects? Presenting Akira Expanded font family for you. It is a strong expanded all-caps sans serif display font designed and shared by Typologic. Akira has a modern style with strong geometric shapes and bold, strong curves. This font is known for its strength and ability to expand significantly while still maintaining clarity. Both Strong and Expanded offer great options for designers who want powerful fonts that can handle a lot of text without sacrificing readability or legibility. Akira gives you more freedom to express your creativity, inspired by popular brutalism posters and minimalist designs.
In Akira Expanded, you can choose among three different styles (bold, outline, and super bold). As mentioned earlier, It is an all-caps font with numbers and symbols included. There are 220 characters in the commercial version, and all the basic characters are included in the free version.
So, If you're looking to create something that will stand out from the crowd, then you should check out Akira Expanded font.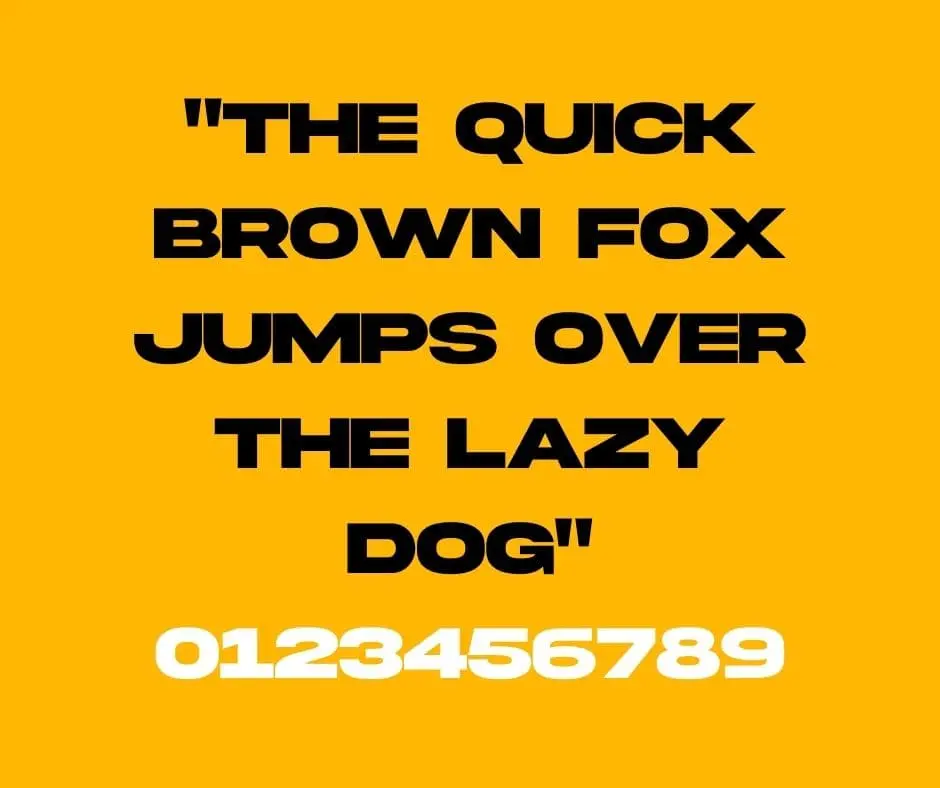 Font Information
Font Usage
Akira font is able to handle large amounts of text with ease, making it perfect for headings or titles. Additionally, it comes in both regular and bold versions, so you can find the perfect option for your project.
Additionally, it can change the look and feel of a website or blog. Akira can help to emphasize key words and phrases, create a more professional appearance, and add personality to your content. This font is also suitable for graphic design projects like poster design, logo design, packaging, and labels.
Font License
You may use this font free of charge only for personal use, which means you cannot use it for commercial purposes. For those who need to use Akira for paid work, there is a paid version available. To purchase the paid version, click the button below.
Typefaces Similar To Akira
The following fonts are similar to Akira Expanded:
Rugen.
Modius Extended.
Monument Extended Font.
Rockstar Display.
Wardrum Font.
Suissnord Font.
Akira Download Free
Font Combination
Akira Expanded is recommended for titles and headings with the following fonts.
Punkto Font.
Elevation Font.
Captura Font.
Palatino nova.
FAQ
Is Akira Expanded font free for commercial use?
Ans: No, it's not. If you want to use it for your business, you need to purchase the commercial version.
What is the Akira font?
Ans: Akira is a strong expanded all-caps sans serif display font with strong geometric shapes.
What typeface is most similar to Akira?
Ans: Rugen, Modius Extended, Monument, Extended Font, and Rockstar Display are fonts that are very similar to this.
Is this font web-compatible?
Ans: Akira is a good font for the web. Your content will appear polished and professional with its steady style.
Are computers and Macs compatible with Akira?
Ans: The font is compatible with PCs, Macs, Linux, iOS devices, and Android devices.