About Chivo Font
Looking for a font that will really stand out and make your text pop? Check out the Chivo font! In Spanish, Chivo means "Goat." It is a grotesque sans serif font designed by Héctor Gatti and shared by Omnibus-Type. Chivo has a unique, grotesque style that will add character and pizzazz to your work.
Design And Characteristics
This font comes in seven different weights, as well as matching italics. You can find 843 glyphs in each variant. Chivo has both elegance and functionality, thanks to its solidity and controlled strokes. You can use its different weights for different purposes. The regular is perfect for long text, and both black and bold are perfect for headings.
So, If you're looking to make a bold statement or want to make your text highly legible, go with the Chivo font! It is also available in the Google Fonts Library.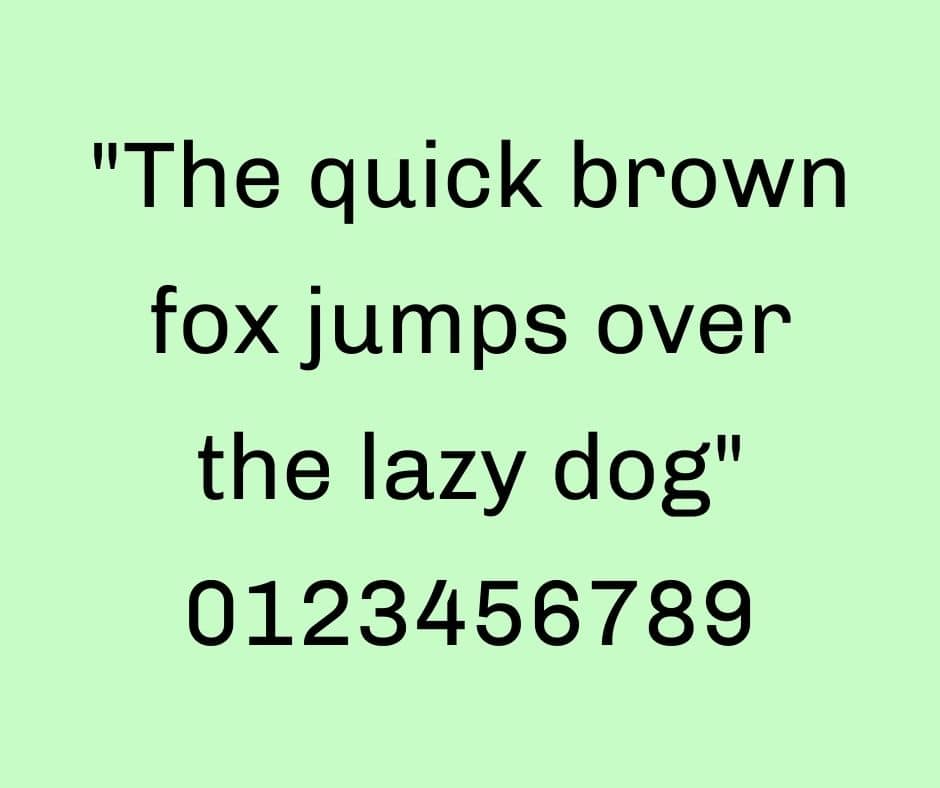 Font Information
Font Usage
So, where can you use Chivo Font? Here are just a few examples:
In websites and online portfolios: Used in place of standard fonts to create a more striking look, Chivo grotesque sans serif is perfect for creative professionals who want to make a statement. With its unconventional style, your content will stand out and look cutting-edge.
In print publications: Whether you're publishing an academic journal or a magazine, this grotesque Sans Serif font can add an element of sophistication and elegance to your content. Its classic appearance will make it look authoritative and well-respected, while its distinctive style will set it apart from the competition.
In branding materials: Use Chivo to create striking logos or graphics that will help your brand stand out from the crowd. Its unique character will grab attention, and its futuristic appearance will ensure that your customers won't be able to ignore this font.
Font License
Chivo is a free to use typeface. It is licensed under the Open Font License. You do not need to register or pay to use the font in your personal and commercial projects.
Typefaces Similar To Chivo
Chivo is similar to the following fonts:
Maple.
Supria Sans.
Mériva.
Gresa.
Fakt.
Questrial.
Download Chivo Font From Here
Font Combination
Are you're looking for a typeface to pair with Chivo for your modern design projects, then you'll love this combination. Pair Chivo with a bold sans serif like Futura or Baskerville for a truly unique look, or use it to create a more traditional logo design. If you're looking for something different in typefaces, then Grotesque Sans Serif like Chivo is the perfect choice for you!
FAQ
Is Chivo a good typeface?
Ans: Yes, Chivo is a good typeface, and you can use it wherever you want.
What font is Chivo?
Ans: Chivo is a grotesque sans serif typeface designed by Héctor Gatti and shared by Omnibus-Type.
What font goes with Chivo?
Ans: Futura or Baskerville goes well with Chivo. You can use it to create a more traditional design.
Does this font work on the web?
Ans: Yes, it works well on the Web. So many popular website use Chivo as a default typeface.
Are computers and Macs compatible with Chivo?
Ans: All PCs, Macs, Linux, iOS, and Android devices are compatible with this font.