About Jonesy Font
Jonesy is a modern script font with a funny look in it. This font was designed and shared by a well-known type designer Ksenia Belobrova. Jonesy is based on calligraphy and looks like real lettering because it has almost 700 alternates and ligatures, organic shapes, and real connections.
The font family has two styles available in both TTF and OTF format. It has support for many languages. In Jonesy, all contextual alternatives are incorporated into the "Liga" functionality, which is enabled by default (in design applications). Just make absolutely sure you have "Liga" enabled while working with the typeface. If you look at the picture below, you can see how it looks in your design.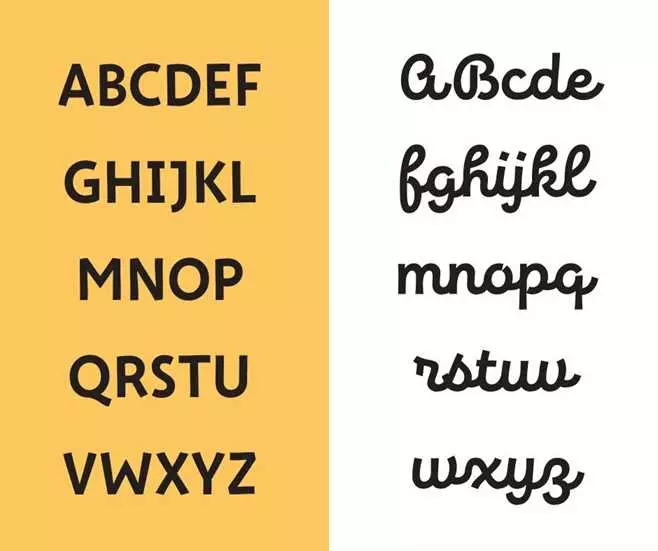 It is like a duo font family because the Capital style is way different from the script one. The Capital style is sans-serif type with a little serif on its edge. You can use these two fonts together, and these two pairs well. If you are looking for a script and sans-serif combo, this font might be the best.
The free version of Jonesy font has all characters set with uppercase, lowercase characters, numbers and punctuations. Here, you can get a free download. If you want to get the free version, you can click the button on this page.
Font Information
| | |
| --- | --- |
| Font Name: | Jonesy. |
| Style: | Script Font. |
| Designer: | Ksenia Belobrova. |
| License: | Free Font. |
| Version: | Latest. |
Font Usage
In some cases, script fonts like Jonesy can be very pricey. They look more sophisticated than standard fonts. When it comes to using Jonesy, there are many different ways you can use it. You can use it for your menu, packaging, posters, lettering, and logos.
This font is also popular with designers who want to make their work look elegant or quaint or who want to show off their skills. So don't be late download Jonesy font free version now and make your design playful.
Font License
It is the free version and it is free for personal use only. For commercial license you have to buy it from here.
Typefaces Similar To Jonesy
The following fonts are similar to this one:
Alianza Script.
Espangles.
Panton Rust.
Intro Script.
Confitería.
Eldwin Script Bold.
Personalitype.
Jonesy Font Download Free
Font Combination
As I mentioned earlier, you can use the Capital and the script style of this font as a pair. So there is no reason for looking for a combination of Jonesy. But If you are looking for a Jonesy font combination, the following fonts might help you.
FAQ
Is Jonesy font free for commercial use?
Ans: No, It's not. This font is free for personal use only.
What type of font is this?
Ans: Jonesy is a modern script font with two styles available.
What typeface is closest to Jonesy?
Ans: Alianza script, espangles, panton rust and many more fonts are similar to this.
What font pairs well with it?
Ans: You can use the Capital and the script style of this font as a pair. But if you are thinking outside, then Tango, Windsor, Josefin sans goes well with Jonesy.
Are computers and Macs compatible with Jonesy?
Ans: Yes, If you have a PC or a MAC, you can download & install this typeface.