About Montage Font
Are you looking for only a caps serif font for your next design? Then Montage is the right choice for you. It is a thin serif font designed and shared by Salt & Pepper Designs. Montage is a pretty font and adds an extra level of refinement to your text. Any design project you make with it will have a touch of luxury.
There is nothing much to say about the design of this delicate serif font. Montage comes with a single style. There are two file types for this style (TTF and OTF). Because it is an all-caps font, there are no small letters in it. With the Montage font, you will find 60 different characters, including uppercase, numbers, and punctuation.
In conclusion, if you're looking for a simple, classic typeface that will look great on any document, choose Montage serif.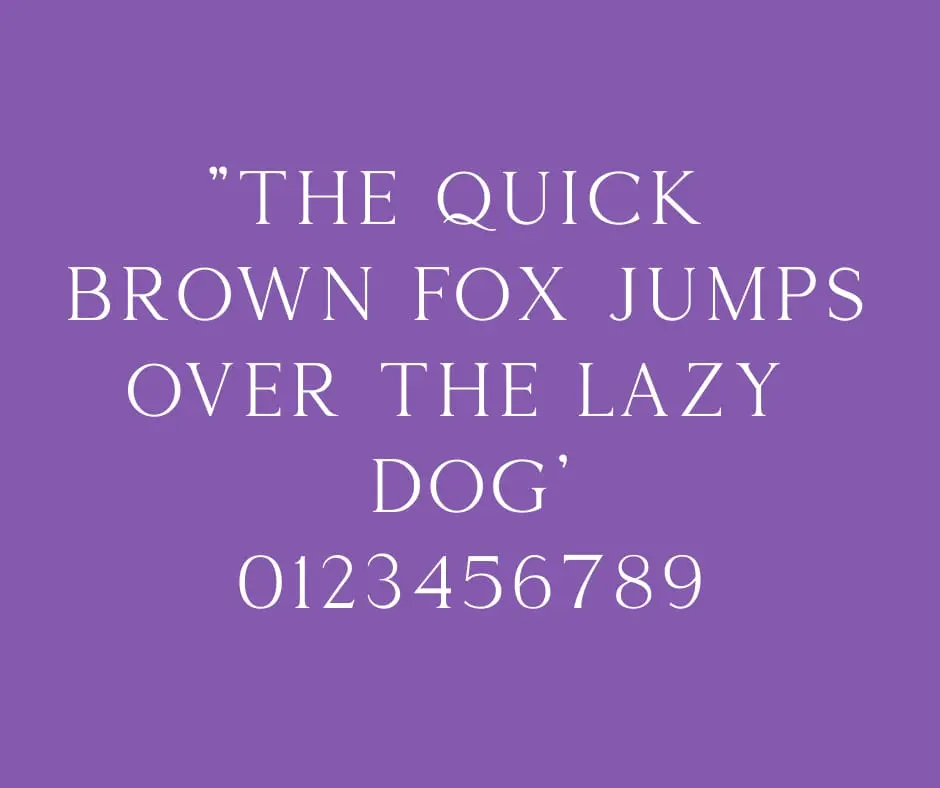 Font Information
Font Usage
This all-caps serif font is perfect for headlines and logos. Its exaggerated letters add personality to your text, making it stand out from the rest. Additionally, all caps serif font like Montage is easy to read at a distance and on screens of all sizes. Whether you're working on a small blog post or a large website, choose Montage to make your content look great!
This font can be very formal looking, making it perfect for use in publications like newspapers or magazines. While Montage can be a little harder to read than other fonts, its distinct look can be very appealing.
Font License
This sample typeface may be used for personal projects without having to register or purchase a license. If you wish to use Montage for paid work, there is a commercial version available. To buy the commercial version, click the button below.
Typefaces Similar To Montage
The following fonts are similar to this thin serif font:
Opheline Extra Light Thin.
Glamour Luxury Serif Font.
Afrah Serif Font.
Sharis Serif.
Moglan Font.
Montage Font Download Free
Font Combination
Montage isn't ideal for body text since it's a modern all-caps serif. This typeface can be used for headers and titles. As a body text, you may use the typefaces listed below.
Harmond.
Calluna.
Times New Roman.
Raleway.
FAQ
Is Montage free for commercial use?
Ans: No, it is not. Commercial use requires the purchase of the commercial version.
What type of font is Montage?
Ans: Montage is a thin serif typeface designed and shared by Salt & Pepper Designs.
What typeface is closest to Montage?
Ans: One of the fonts very similar to this one is Opheline Extra Light Thin.
What typeface pairs well with Montage?
Ans: There are so many fonts that goes well with Montage but Harmond, and Calluna are the most popular.
Are computers and Macs compatible with Montage?
Ans: The typeface works on a variety of platforms, including PCs, Macs, Linux, iOS, and Android.