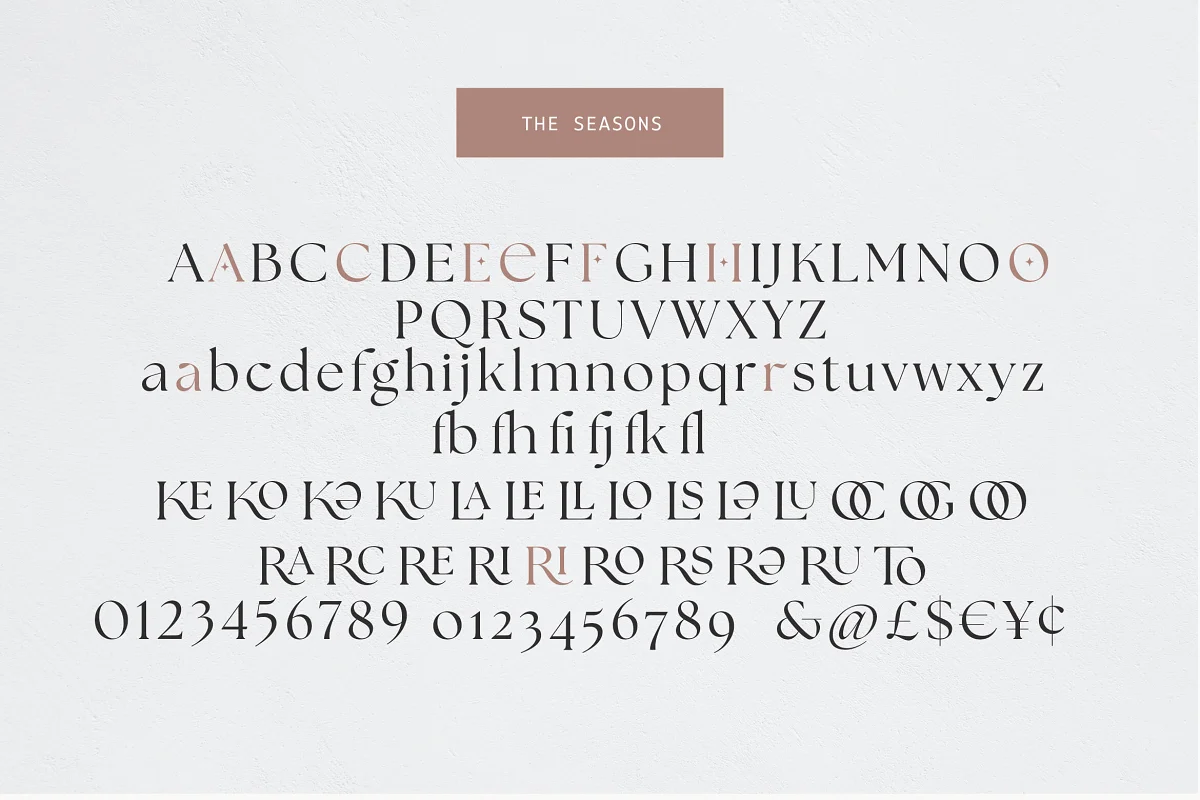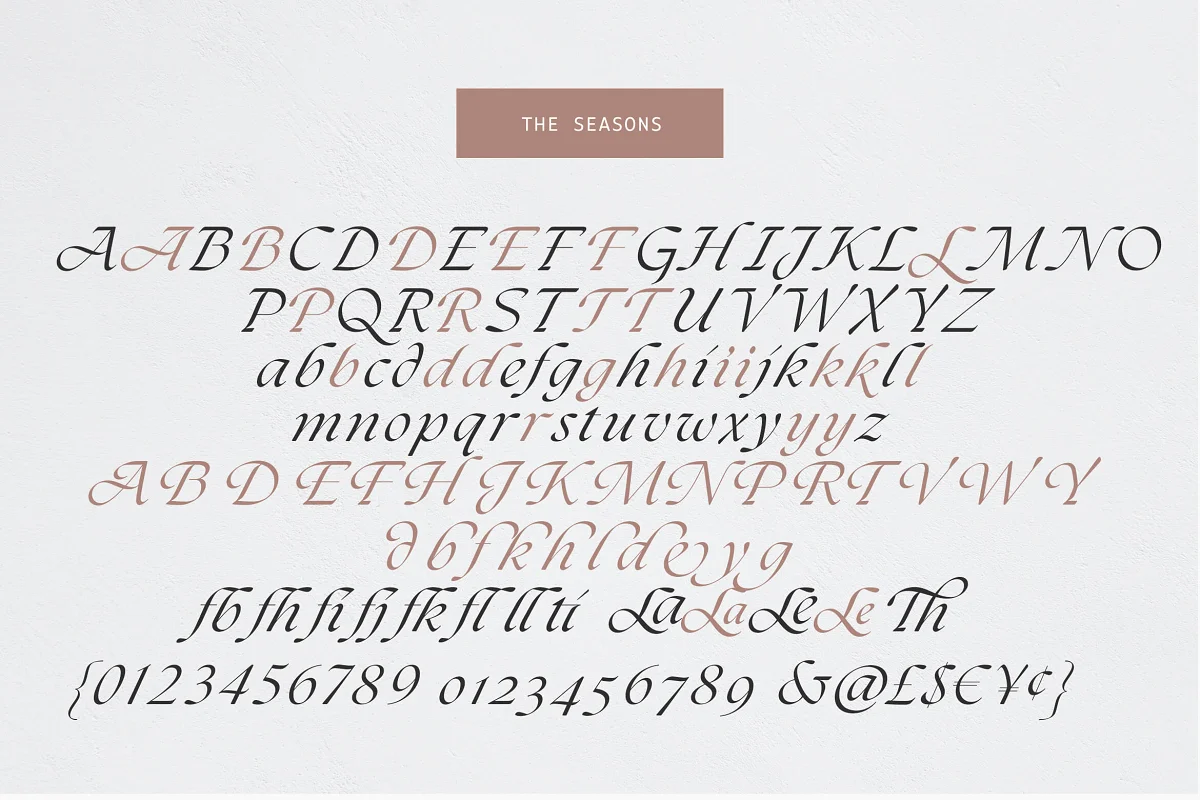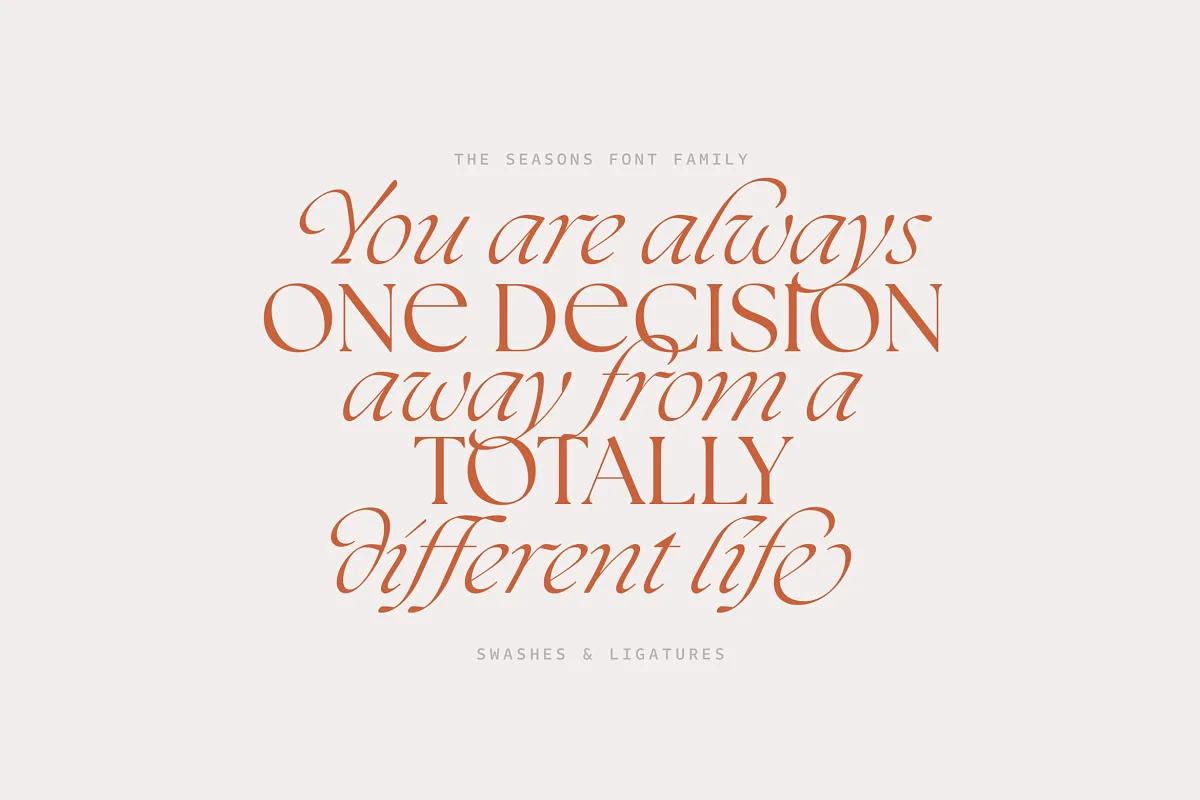 If you're looking for a font that screams elegance and sophistication, The Seasons Font by MyCreativeLand is definitely worth considering. With its high-contrast serif fonts and vintage aesthetic, this font family is perfect for adding a touch of classic charm to any design project.
What really sets The Seasons Font apart is its unique style of soft terminals with a sharp cut, which gives it a cohesive and polished look. And with six different styles to choose from, including both upright and italic fonts, you're sure to find the perfect fit for your project.
But the real beauty of this font lies in its OpenType features, which allow for ligatures and stylistic alternates that take the typographical sophistication and versatility to the next level. And for those looking for a handwritten touch, the calligraphic cursive italics are based on a number of humanistic italic scripts, written with a Pilot Parallel Pen.
While the demo version of The Seasons Font is available for personal use at no cost, a commercial license is required to access the complete features. So if you're looking to add a touch of timeless elegance to your designs, The Seasons Font is definitely worth checking out.