About Trade Gothic Font
Trade Gothic is a grotesque sans-serif font that is both attractive and adaptable. Jackson Burke created it in 1948 and worked on new weights and forms of it until 1960. When compared to more modern sans-serif families like Helvetica and Univers that came later, Trade Gothic seems to be more erratic than other Gothic fonts. Linotype Foundry owns the right to distribute this font. Trade Gothic comes in three weights: light, regular, and bold, each with matched italics and condensed variants. The condensed variant of Trade Gothic is popular in the publishing industry for headlines and is often used in advertising and multimedia. It is the 7th best-selling font on fonts.com. People are very interested in downloading the trade Gothic font.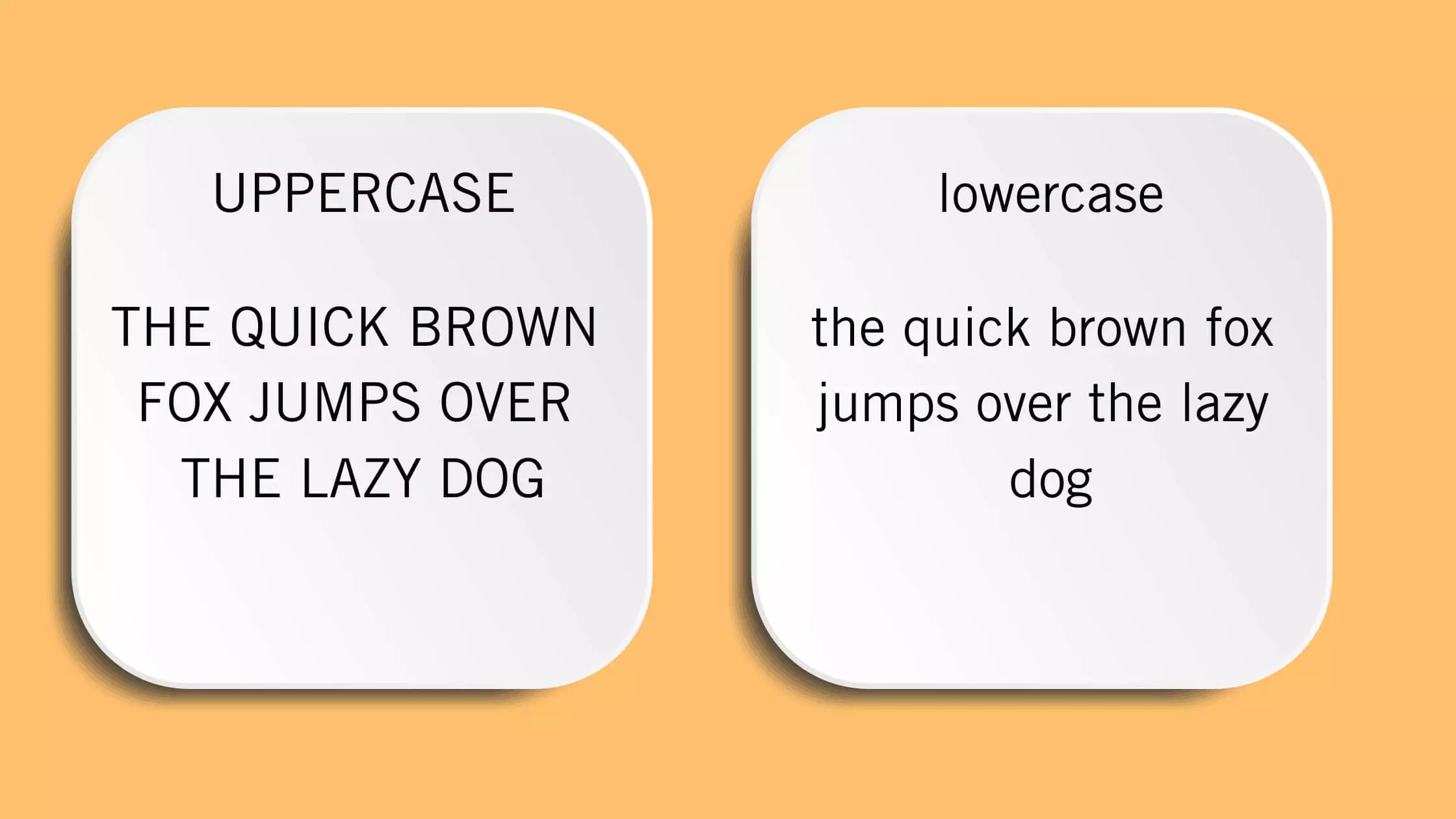 This is a well-recognized Gothic font family that can be used with a wide range of other fonts to produce stunning results in a variety of creative contexts. Because of its dissonance, Trade Gothic has a more earthy authenticity to it than other popular sans-serif font families do. It is also available for both desktop and online usage in Adobe Fonts with 14 styles. In 2008, Linotype introduced Trade Gothic Next. It's a reworking of Trade Gothic by Kobayashi. Many of the typeface's elements, such as the terminals, stroke end, spacing, and kerning, were developed by him.
Trade Gothic has been a feature of American graphic design since its debut, and it has also been utilized globally. It was even considered a contender to Helvetica at one point. However, there is a difference between Trade Gothic and Helvetica. Let's figure out the differences between these two from the image below.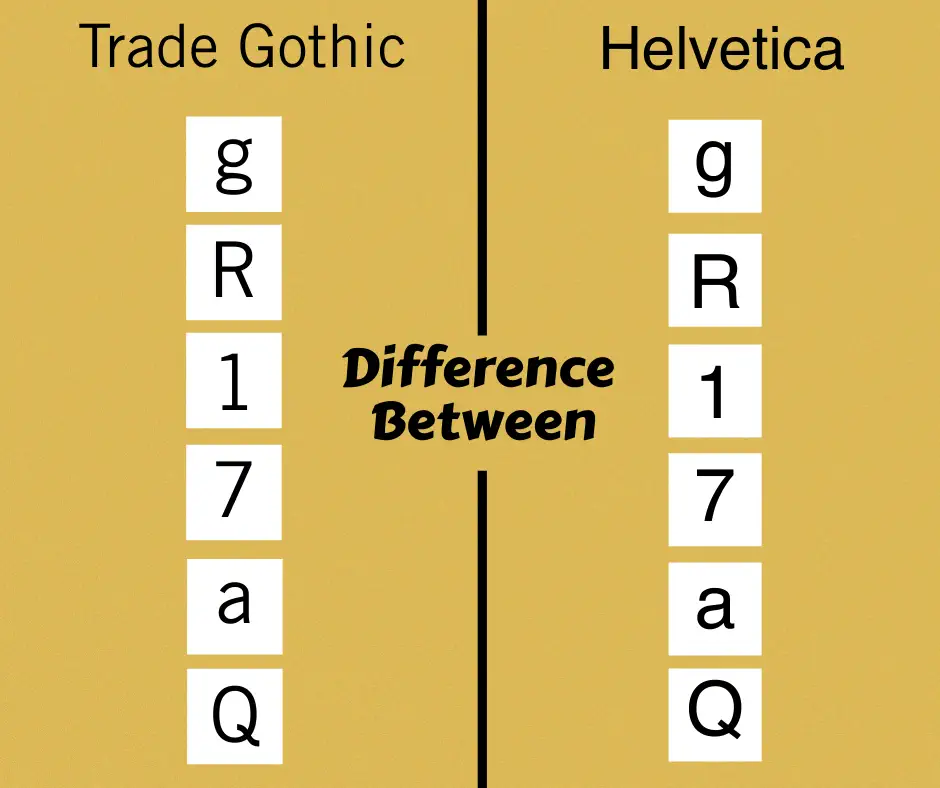 Font Information
Usage of Trade Gothic Font
Because of its texture and shape, Trade Gothic font is able to outshine public viewing venues like billboards and pan-flexes because of its capacity to draw attention. Several large corporations have been working with this font for decades. When paired with Roman text typefaces, it is a particularly popular font for newspaper business and advertising. This font may also be used for signage, packaging, and book covers. Trade Gothic is also a suitable choice for logos and body text. Graphic designers frequently use this font in their creative work. Publishers, on the other hand, prefer the condensed type for headlines and other parts where appearance is critical. It may also be downloaded as a web font.
Trade Gothic Free Alternatives
News Gothic.
Franklin Gothic ITC.
Alternate Gothic.
Benton Sans.
FF Meta.
Trade Gothic Font Combination
Let's talk about the font combination. Being a sans-serif font, it fits nicely with the following: Lato, Futura, FF Mark, Merriweather, FF Mark, and many more. However, if you want to make your design or project more appealing and fancy, you can use Pacifico, Overlock, Podkova, and so many more.
Font License
If you are here for the free Trade Gothic font, then I'm sorry for you. It is not a free font. You can use the free alternative to the trade Gothic font that we have listed. You can download the premium version of Trade Gothic by clicking the button below. I hope you guys now have the proper information about this Gothic font.
Trade Gothic Font Download
Language Support
OpenType Pro fonts provide characters for at least the following 33 Latin-based languages:
Afrikaans, Basque, Breton, Catalan, Croatian, Czech, Danish, Dutch, English, Estonian, Finnish, French, Gaelic (Irish, Scots), German, Hungarian, Icelandic, Indonesian, Irish, Italian, Latvian, Lithuanian, Norwegian, Polish, Portuguese, Romanian, Saami (Southern), Serbian, Slovak, Slovenian, Spanish, Swahili, Swedish, Turkish.
Furthermore, many OpenType Pro fonts provide letters for other languages based on the Latin alphabet.
FAQ
What font is closest to Trade Gothic?
Ans: News Gothic is very much closer to Trade Gothic. It is totally a free font.
Is Trade Gothic Next the same as Trade Gothic?
Ans: No, Trade Gothic Next is Kobayashi's revision of Trade Gothic. Many details of the typeface were refined by him, such as the terminals, stroke endings, spacing, and kerning.
Where is Trade Gothic used?
Ans: Trade Gothic font is suitable for body text. Thanks to its huge font family, Trade Gothic can be used for all kinds of purposes. This typeface is popular among publishers.
Is Trade Gothic a good font?
Ans: Trade Gothic is 100% safe to use on the web, in design, and for printing.