About Dodger Font
Are you looking for a techno decorative font for your next design project? I am Presenting Dodger, a decorative font by Dan Zadorozny and published through Iconian Fonts. Dan Zadorozny is the founder of Iconian Fonts. He was born and raised in Philadelphia, but he has lived in Texas for almost twenty years.
Design And Features
Dodger font is popular for use in techno and electronic music-related designs. It features simple, geometric shapes that can be used to create a sleek and futuristic look. Some of the key features of this typeface include 
The font is legible.
Includes many different characters (uppercase & lowercase).
A variety of symbols and numbers alternates.
Supported Languages (according to the designer): Afrikaans, Albanian, Catalan, Danish, Dutch, English, Estonian, Finnish, French, German, Norwegian, Spanish, Swedish, etc.
Dodger has a single style, and it has both free and premium versions. You can download the free Dodger font right from here.
In conclusion, as you can see, the use of a sci-fi display font can be a great way to set apart your work from others. By using a font like this, you can create a more futuristic and exciting look for your content. So if you're looking for a way to stand out from the competition, consider using a Dodger.
Character Map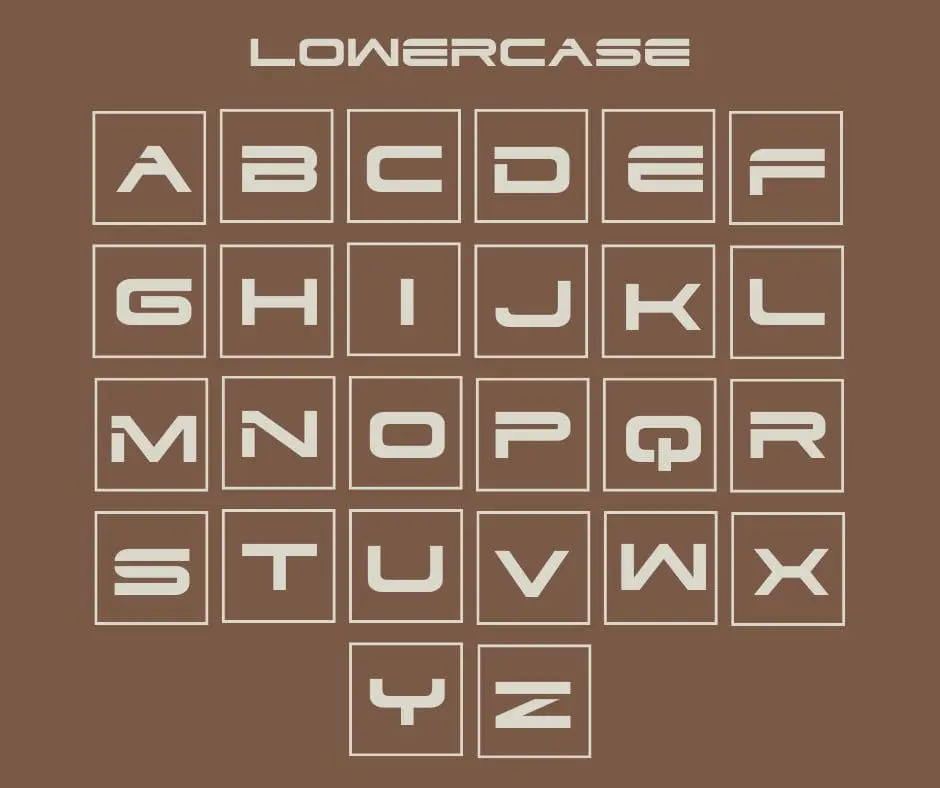 Why Should you use Dodger font?
There are many different types of techno decorative fonts in the free fonts lab, and each has its own unique look and feel. Plus, they can be used to add an extra level of sophistication and style to your work. Here are some reasons why you should use a techno decorative font like Dodger:
It can add an element of cool sophistication and style to your text or designs.
Dodger can help create a more modern and cutting-edge look.
It can help set apart your text or designs from others.
It also can add an extra level of emphasis or emphasis to specific elements in your design or text.
You can use it for a variety of purposes, whether it's for print or web design.
Font Information
Download Dodger Font From Here
Font License
Dodger is free to use for non-business purposes, but you have to pay to use it for business.
If you want to use this font for business, you have to donate $20 per user/seat by clicking the Donate button below.
Typefaces Similar To Dodger
These fonts are similar to Dodger:
Cyborg45 Font.
Age of Ultron Font.
Avengeance Heroic Avenger Font.
Fontdaemonium Font.
Megaton Font.
Font Combination
You can combine some geometric sans-serif font with Dodger. Here are few fonts that pair well with Dodger:
FAQ
Is Dodger a good typeface?
Ans: Dodger is an excellent typeface that may be used in a variety of contexts.
What is Dodger font?
Ans: Dodger is a sci-fi, techno, decorative typeface by Dan Zadorozny.
Are computers and Macs compatible with Dodger?
Ans: All PCs, Macs, Linux, iOS, and Android devices are compatible with this font.
What font looks good with Dodger?
Ans: There are so many fonts that goes well/pairs well with Dodger among them Invisible, Caviar Dreams, Lack are very much popular.
What is the easiest way to install this font on to my device?
There's no reason to be worried. Please follow our directions.
You may also find out more about typography and how it is classified from here.
Please do not hesitate to contact me if you have any questions. Thank you very much!