About Potra Font
Potra is a great display font that looks like it came from the future. Alejo Bergmann was the designer of this font and published it through Rostype.
Design And Characteristics
With its round edges, Potra features a multi-line design. Another great feature of this typeface is its compatibility with all platforms. Whether you are using a desktop or a mobile device, you will be able to use this font without any issues. This is a font that displays text in a different way than the traditional fonts we are used to. There is one style available in the Potra font family. You can find only capital letters, numbers, and symbols in it. So if you're looking for a new way to spruce up your work, consider using this font!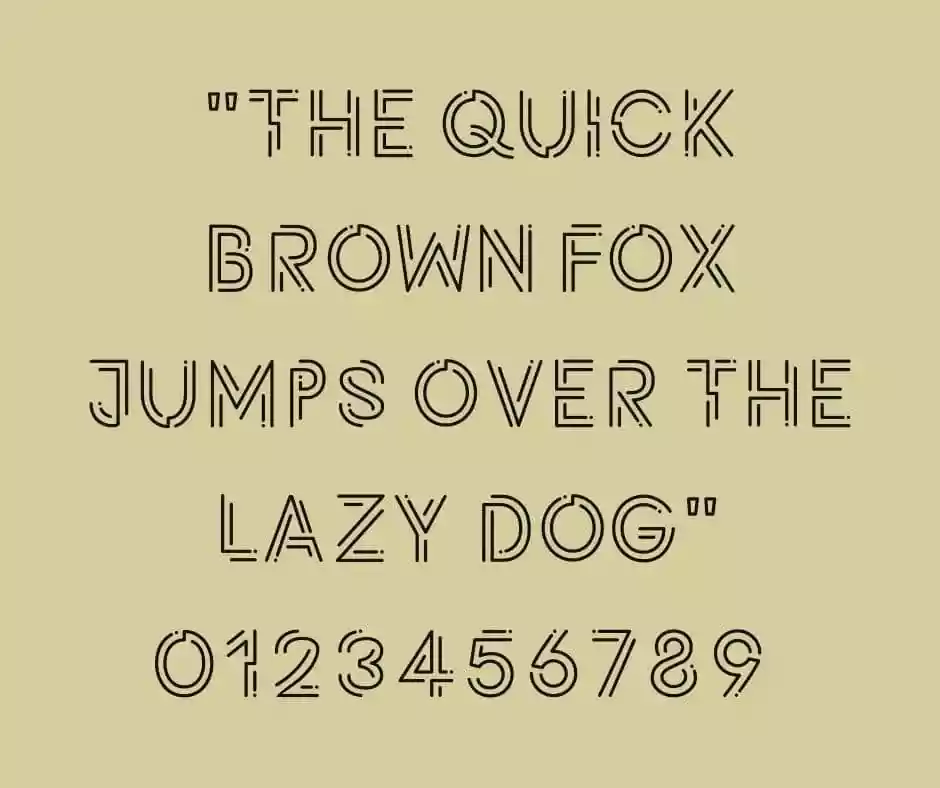 Font Information
Font Usage
If you want to add a touch of elegance and refinement to your designs, this is the font for you. It's a versatile font that can be used in a variety of applications and can give your designs an upscale look. Here are some tips on how to use Potra font to create polished and stunning designs:
When designing logos, use this font to create a more sophisticated look.
Use it to add a touch of luxury to your wedding invitations and other special events invitations.
Use Potra in advertising and marketing materials to give them a more high-end look.
You can also use it in web and app design to give them a sleek and modern look.
Font License
You don't have to pay a fee or sign up to use this font for personally and commercially. If you want to donate the designer then click the button below.
Typefaces Similar To Potra
The following fonts are similar to Potra:
Lovelo Inline Font.
SRFM Neon.
Shine On Font.
Sportrop Font.
Lines Free Font.
Plento Free Typeface.
Download Potra Font From Here
Font Combination
If you want to use a font with rounded edges, you can combine it with one that already has these edges. Here are some fonts that will pair well with Potra
Visby Round.
Bunderan.
Minimalust.
Fox and Bower.
FAQ
Is Potra free for commercial use?
Ans: Yes, It is free for commercial use. But any donation is acceptable.
What font is Potra?
Ans: Potra is a great display font designed by Alejo Bergmann.
What typeface is most similar to Potra?
Ans: Lovelo Inline, SRFM Neon, Shine On, Sportrop , and Lines are very similar to this.
Does this font work on the web?
Ans: Yes, it works fine on the Web, but use it as a heading font.
Are computers and Macs compatible with Potra?
Ans: The font is compatible with Windows, Mac OS, Linux, iOS, and Android devices.