About The Loki Font
I am a huge fan of marvel, and Loki is a popular character in Marvel comics. You can see this character in so many Marvel movies as well. But, on June 9, 2021, Marvel released a television series based on this character. Michael Waldron created this TV series. People are very interested in the font used for the title of the Loki TV series. So, For that reason, I researched it, and I found that the Title is designed with 3 or 4 fonts, and each font has a different style.
What font does Loki use?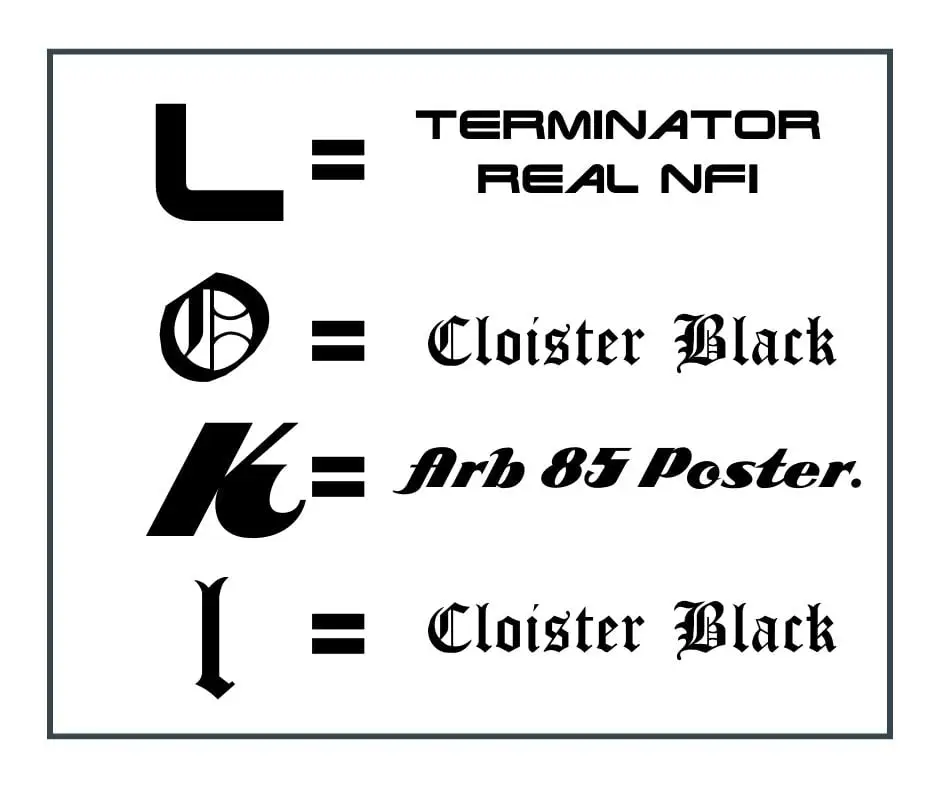 According to my research and experienced type designers, 4 fonts have been used in the Title of the Loki tv series. There are four letters in the Title, and different fonts have been used in each letter. Let's find out which font is used in which letter:
L= There have been many different thoughts from type designers about the font used in the Letter 'L'. But in my opinion, Terminator Real NFI font by Norfok has been used in the Letter 'L'
O= I have found two fonts which exactly match the letter'  O' of Loki; one is Cloister Black by Dieter Steffmann, and the other is Old English by ITC. Since Old English is a premium font, you can use Cloister Black for free.
K= ARB 85 Poster font has been used in this. This font is designed by Fontry.
I (el not i)= Here is the interesting part, LOKI's last letter, the "I," isn't an "eye" at all, but a lowercase "l" (el) instead of Cloister Black font.
About Terminator Real NFI Font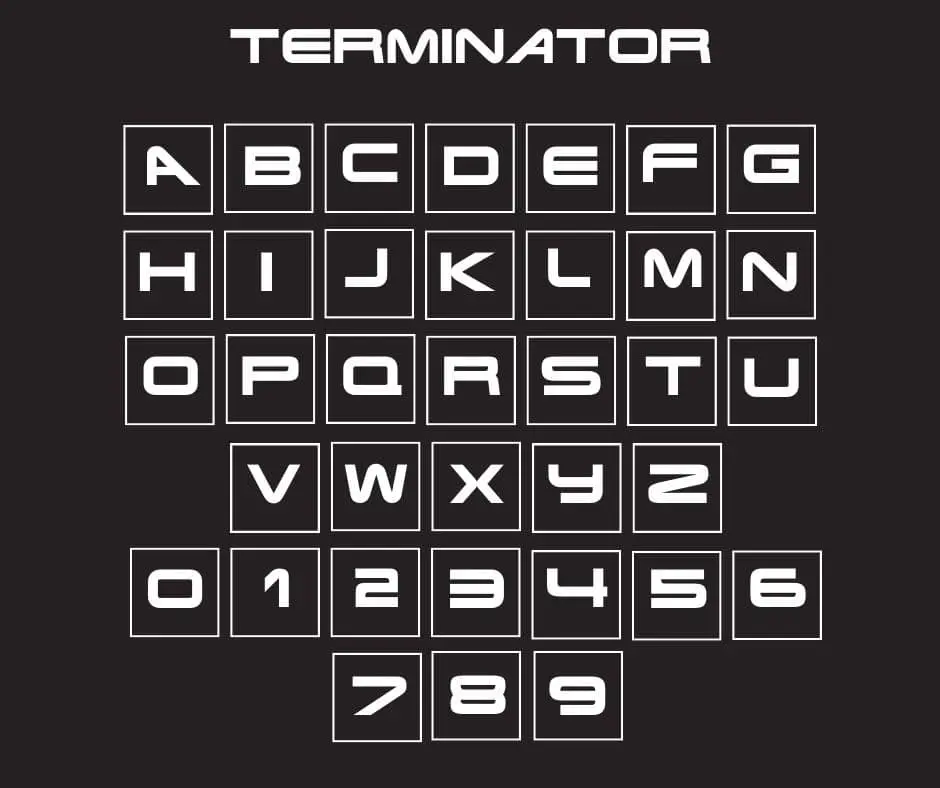 It is a decorative font designed and shared by Norfok. Norfolk is a font foundry. They have been designing unique fonts since 1998. Terminator Real is one of their fantastic design. The font contains uppercase and lowercase letters and a few symbols. Approximately there are 76 characters in this font. You can download the free version of Terminator Real by clicking the download button. The free version is available only for personal purposes or if you need a premium version for commercial purposes, click the Buy button.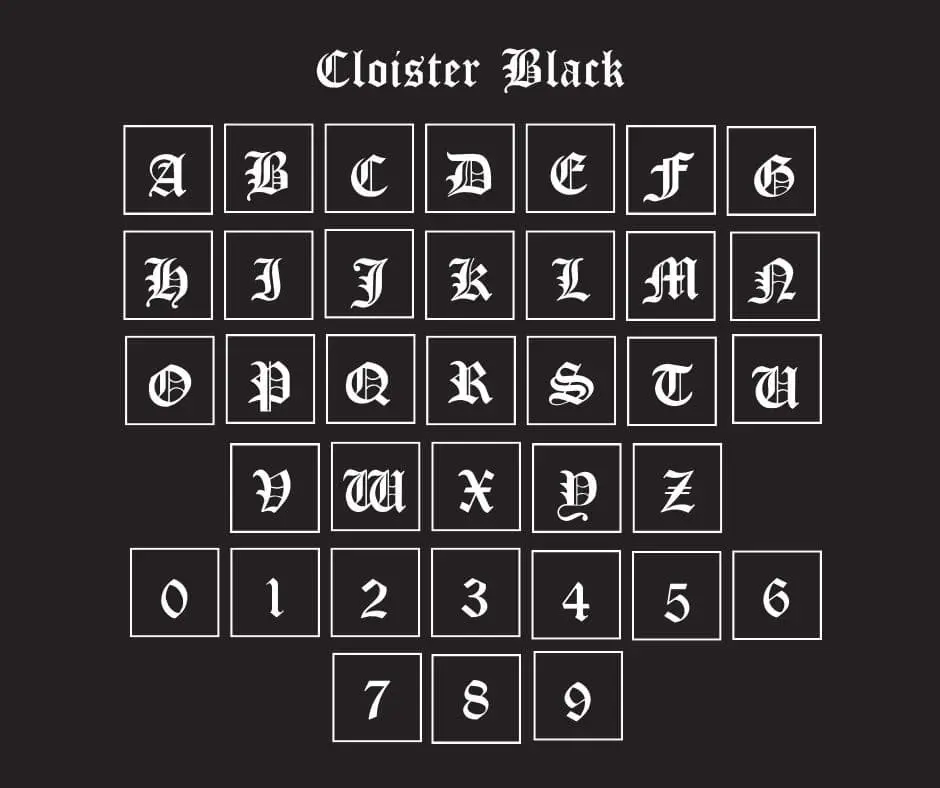 Cloister Black Typeface is a high-quality Blackletter font from the Middle Ages that Dieter Steffmann made. It can be downloaded for free, but only for personal use. In the free version, you can use all capital and small letters and a few special characters. Uppercase and lowercase letters in Cloister Black are made up of solid strokes and swirling serifs. It has been used as a Loki font in both the letters' O' and 'I' (lowercase el).
About ARB 85 Poster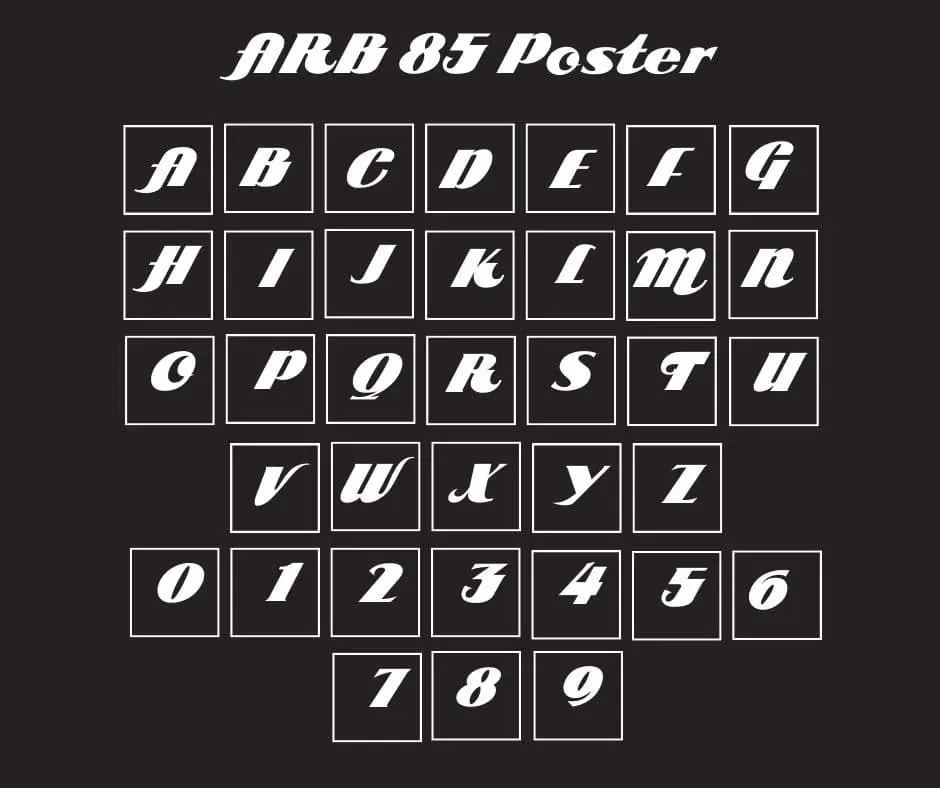 Alf R. Becker created the ARB 85 Poster Script Font Family and released it through Fontry. This font has been used in the letter 'K' of Loki. ARB 85 Poster Script has 4 style, which is available in my fonts for sale. You can buy them easily. Just click the Buy button below to buy the premium ARB 85 Poster Font. The free version of the ARB 85 Poster is available here for personal purposes only.
Why Should you use Loki font?
Loki fonts are a great way to make your text more attention-grabbing. You can make your design stand out from the crowd and get people's attention if you use one of these Loki fonts. These fonts also make your text easy to read.
You can use these fonts in Loki for general headings and sub-headings. All the Loki fonts can help Increase legibility and make your content easier to read. They are also a good choice if you want to emphasize a point or add emphasis to your words.
Font Information
| | |
| --- | --- |
| Font Name: | Loki. |
| Font Used: | Terminator Real NFI, Cloister Black, ARB 85 Poster. |
| Style: | Logo Font. |
| License: | Free Font. |
| Version: | Latest. |
FAQ
Is Loki typeface free for commercial use?
Ans: There are four fonts on the Loki's title. Not all of them are free for commercial purposes.
What is the name of the Loki font?
Ans: According to my research and experienced type designers, 4 fonts have been used in the Title of the Loki tv series. Here are the fonts:
1. Terminator Real NFI.
2. Cloister Black.
3. Old English.
4. ARB 85 Poster.
Are computers and Macs compatible with Loki?
Ans: These Loki fonts work on PCs, Macs, Linux, iOS, and Android devices.
Is it safe to download and use these fonts on my PC and MAC?
Ans: These are totally safe. You can download and use these on your PC or Mac without any worries.
What is the easiest way to install this font on to my device?
There's no reason to be worried. Please follow our directions.
You may also find out more about typography and how it is classified from here.
Please do not hesitate to contact me if you have any questions. Thank you very much!