The Pokémon Company is a Japanese company founded by Nintendo, Game Freak, and Creatures that manages the Pokémon media franchise. Pokémon stands for "Pocket Monsters" in Japanese. Satoshi Tajiri made the franchise in 1996, and it's all about imaginary creatures called "Pokémon." The logo of this franchise is also trendy, and people are curious about the font used in the logo. So In this post, I will share a Pokemon font.
Whether you're a Pokemon fan or just looking for a fun new logo font, you'll love the Pokemon Font. This playful font is perfect for any project, and it's sure to bring a smile. Its lively letters and fun style make it ideal for adding a touch of whimsy to any project. Whether creating a birthday card or designing a new blog, this font will help you add some personality to your work.
If you're looking for a fun, unique font, the Pokemon Font is a perfect choice. So, download it today and start adding some personality to your projects!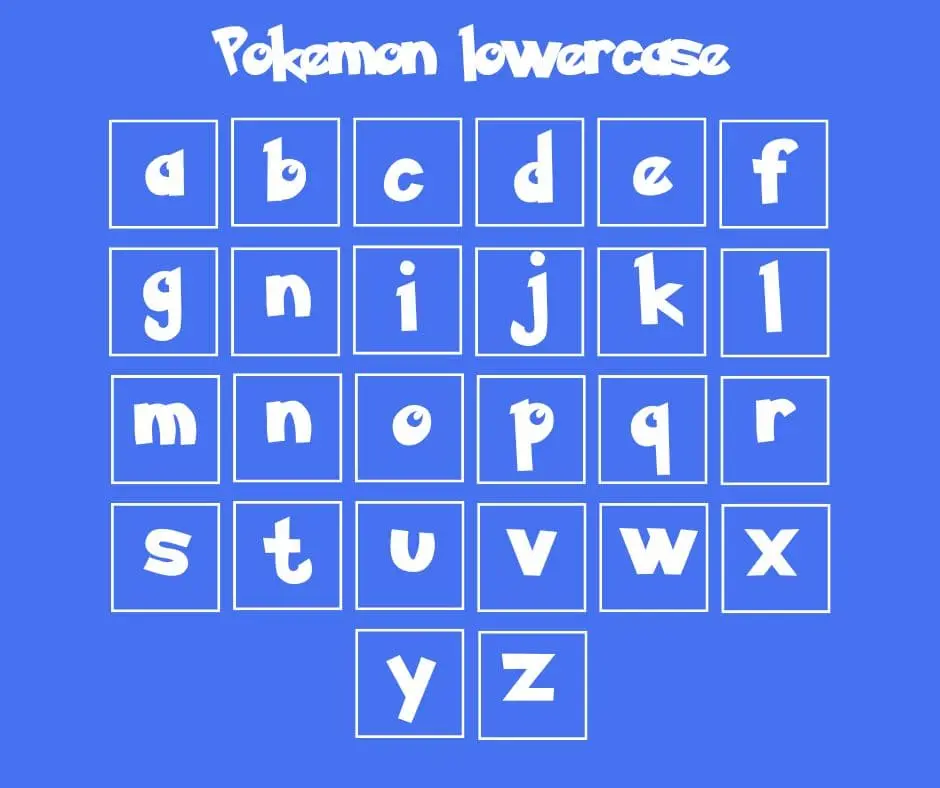 Download Pokemon Font From Here
Free Download Pokemon Font
You Can Also Buy These Fonts
Pokemon Supports The Following Languages
Bosnian, Catalan, Czech, Danish, German, English, Spanish, Estonian, Finnish, French, Irish, Croatian, Hungarian, Icelandic, Italian, Lithuanian, Latvian, Maltese, Norwegian, Polish, Portuguese, Slovak, Slovenian, Albanian, Swedish, Turkish.
What is the easiest way to install this font on to my device?
There's no reason to be worried. Please follow our directions.
You may also find out more about typography and how it is classified from here.
Please do not hesitate to contact me if you have any questions. Thank you very much!