About Paw Patrol Font
The Paw Patrol television show is a Canadian animated children's program that is extremely popular among children. It was created by Keith Chapman and produced by Spin Master Entertainment. The first episode of the show aired in the U.S. on Nickelodeon on August 12, 2013. In Canada, it aired on TVOKids on September 2, 2013. The font used in the logo of this TV show is known as the Paw Patrol font. There are a few interesting characters in this decorative logo font. Children are sure to be attracted by its bold letters that feature a comic style.
What font does Paw Patrol use?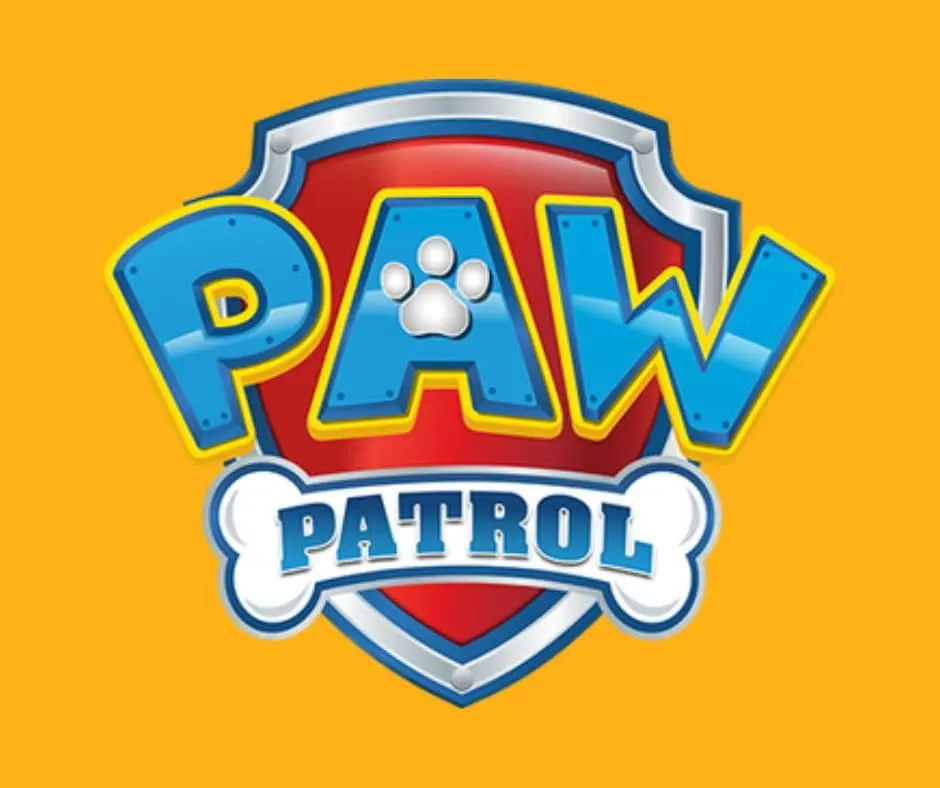 This poster features two different fonts for the Paw Patrol logo. An exclusive comic-style font is used for the "PAW" part. To recreate it, you can try Grobold or another similar font. "PATROL" probably uses the Aachen font made by Alan Meeks. It is a slab serif font with thick strokes. You can find more information about these two fonts below.
About Grobold Font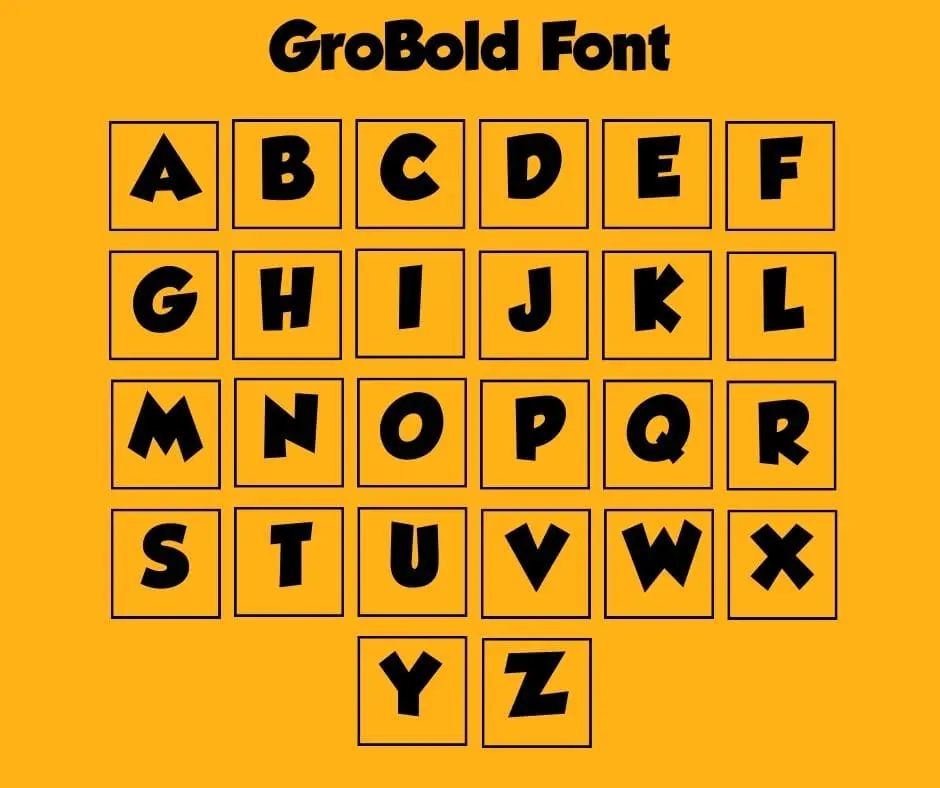 Grobold is a decorative comic font designed and shared by Guy Buhry. It comes with a 3D look, so you can use it to create 3D posters and logos. This Fancy type font is compatible with every device, including PC, Mac, Linux, iOS, and Android. There is only one style of this font ( Grobold). It comes with uppercase, lowercase numbers, punctuations and some alternate characters. Grobold Font is free for personal purposes only. If you want to use Grobold Font for commercial purposes, you can donate to the designer using the button below.
About Aachen Font
Colin Brignall designed Aachen as a slab serif typeface in 1969 for Letraset. There is a lot of similarity between it and the font used in Paw Patrol's Patrol Section. Aachen Font features vibrant typography with bold strokes, making it stand out from other fonts. It has two styles such as Pro Medium and Pro bold. After a few years, the designer added more weights and styles to make it a sound design that you could use for any design and texture content. This font's new version has nine weights and italics that match. You can download the free version of Aachen Font here. It is necessary to purchase the font if you intend to use it commercially.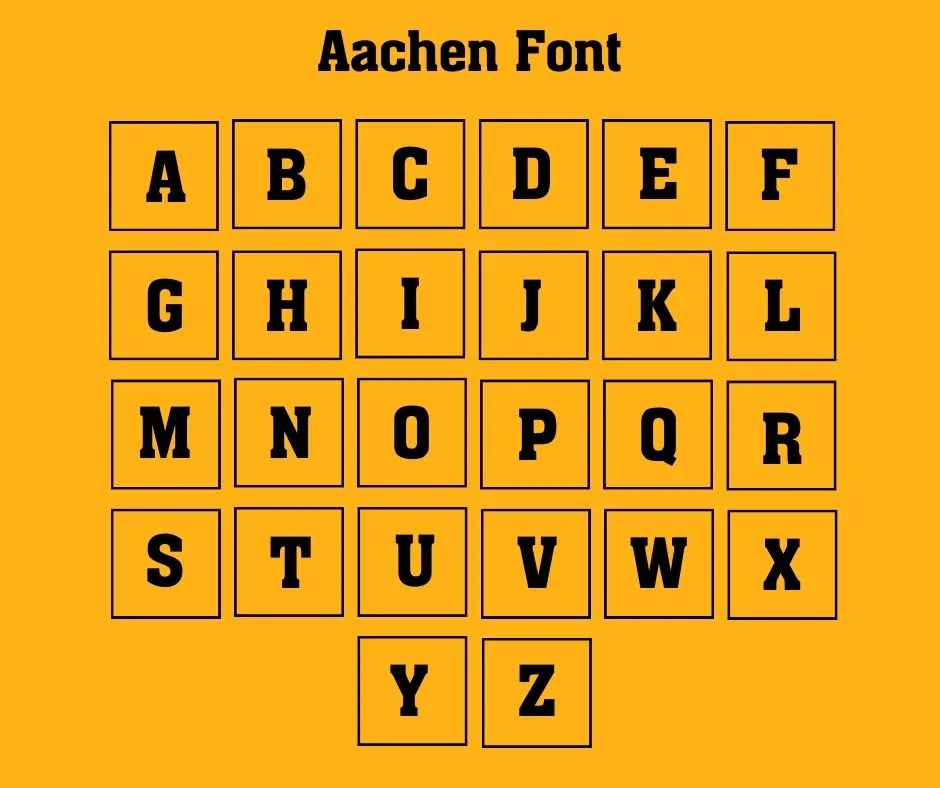 Why Should you use Paw Patrol font?
Fonts are one of the most important parts of any design and website but can sometimes be an overwhelming part of the process. Here you will be able to know why you should use the two fonts similar to Paw Patrol logo font.
Great For Websites: Fonts like these are ideal for websites that need to be legible from a distance. These fonts are designed to be seen on screen, making them easier to read. Grobold and Aachen also have a smaller file size, which means your website will load faster. And lastly, they look great on any screen size. So whether you're using a desktop computer, a laptop, or a mobile device, Paw Patrol fonts will look great and be easy to read.
Suit well in Graphic Design: Paw Patrol fonts are perfect for graphic design because they're versatile and easy to use. They can be used in various designs, from web banners to logo designs. They're also popular for print projects, as they look professional and don't require a lot of legwork to create.
Font Information
| | |
| --- | --- |
| Font Name: | Paw Patrol. |
| Similar Font | Grobold, Aachen. |
| Style: | Logo Font. |
| License: | Free Font. |
| Version: | Latest. |
FAQ
Is Paw Patrol typeface free for commercial use?
Ans: Commercial purposes are not allowed for the free version. Only personal use is allowed with the free version.
What font is used in Paw Patrol?
Ans: The Paw Patrol logo appears on this poster in two distinct typefaces. For the "PAW" portion, a distinctive comic-style typeface is employed. You might use Grobold or any similar font to replicate it. Alan Meeks's Aachen typeface is most likely used in "PATROL."
Are computers and Macs compatible with Paw Patrol?
Ans: This font is compatible with all PCs, Macs, Linux, iOS, and Android devices.
Is it safe to download and use this font on my PC and MAC?
Ans: It is totally safe to use these. You can download and use these on your PC or Mac without any worries.
What is the easiest way to install this font on to my device?
There's no reason to be worried. Please follow our directions.
You may also find out more about typography and how it is classified from here.
Please do not hesitate to contact me if you have any questions. Thank you very much!