About Poppy Font
Poppy is a brush script font that has a casual feel. It has brush strokes that are soft and fuzzy. At first glance, Poppy appears to be handwriting. Unlike traditional fonts, This brush font is designed to be easily customized by adding and deleting strokes. This gives it a more organic look and makes it perfect for projects that require a high degree of flexibility. Poppy was designed and shared by Runglawan Meeyod, A designer from Nakhon Ratchasima, Thailand.
Rundlawan Meeyod designed only one style for Poppy. The single style contains uppercase, lowercase, numbers, and symbols. In the single style, there are 104 characters.
In conclusion, a brush font is a great choice if you want to create a modern and sleek look for your document. It is versatile and can be used in a variety of different settings. If you are looking for a new font style to add to your toolkit, you can consider Poppy font!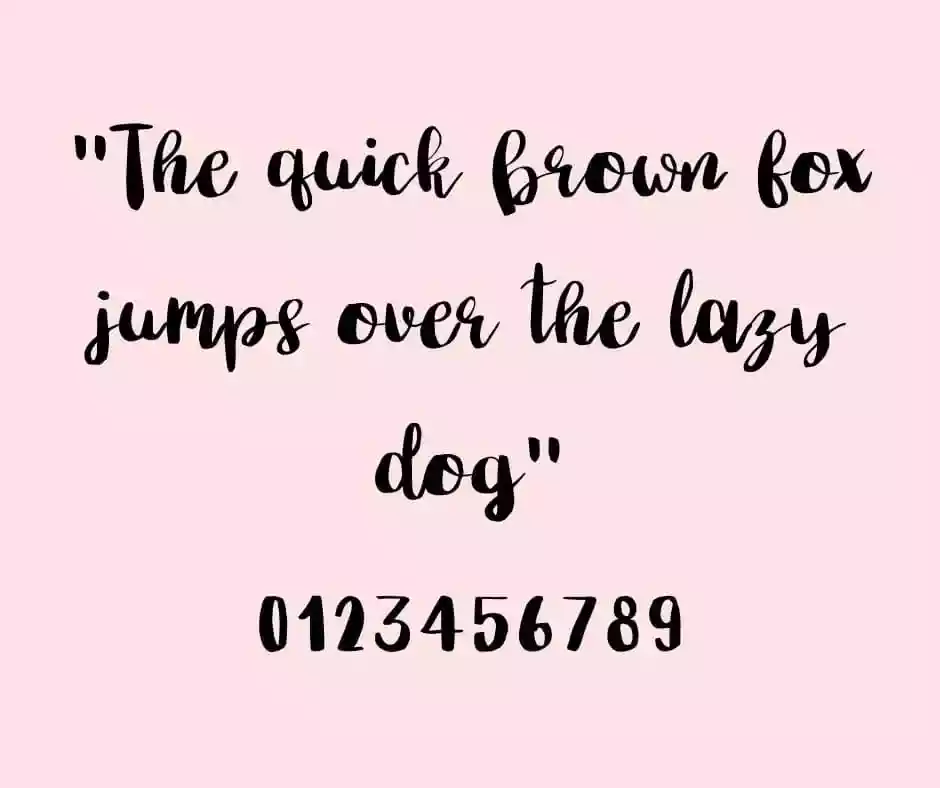 Font Information
Font Usage
Brush font like Poppy has been around since the days of pixel art. It is perfect if you want to create a rough, hand-drawn look or if you just want to add a bit of extra flair to your work. It will look great if you use it on print publications and on websites.
Poppy is a type of font that gives your text a more painterly feel. It is also perfect for logos or branding that needs to look sophisticated and creative. Plus, It is easy to use and can be combined with any other font style to create your own unique look. Whether you're starting from scratch or just want to update an old logo, Poppy brush font is a great way to go.
You can try out the demo version of this font before you buy the full version. There is a button to download fonts below. If you click there, you can get the demo version of the poppy as a zip file. Remember to read the license section of the font before downloading. Thank you.
Font License
To use this demo font for personal work, you don't need to sign up or get a license. If you want to use Poppy for work that pays, you can also get a commercial version. Click on the button below to buy the commercial version.
Typefaces Similar To Poppy
Here are some great casual brush fonts that are similar to this:
Fall Story Casual Brush Font.
Supergal Casual Brush Font.
Hey Girl fun smooth brush font.
Hello Miassond Casual Brush Font.
Poppy Font Download Free
Font Combination
When used right, brush font combinations can be very beautiful and powerful. You have to pick a font that works well with the message you want to send. Some fonts are better for formal situations, while others might be better for casual conversations. Here is some Poppy brush font combinations for you:
Brandon Grotesque.
Helvetica.
Kaiven Sans Serif.
Baskerville.
FAQ
Is Poppy free for commercial use?
Ans: The answer is no. If you want to use it for commercial purposes, you have to buy the commercial version.
What type of font is Poppy?
Ans: Poppy is a brush script typeface designed by Nakhon Ratchasima.
What typeface is closest to Poppy?
Ans: One of the fonts very similar to this one is Fall Story Casual Brush.
What typeface pairs well with Poppy?
Ans: With Poppy, you can combine a variety of fonts. It works best with Brandon Grotesque, Kaiven Sans Serif, and Baskerville.
Are computers and Macs compatible with Poppy?
Ans: The font can be used with a wide range of devices, including PCs, Macs, Linux, iOS, and Android.