About Quebec Sans Serif Font
Sans serif fonts only increased in popularity through the decades. Why? One reason could be that a significant element is their flexibility. The best modern fonts are able to stand on their own and work as an addition to other types. But, certain sans serif fonts take an aesthetically pleasing style and are an attractive display font. There's plenty to look at and think about. Quebec is just one of them. You can download the Quebec Sans-Serif font right from here for free.
Quebec Font is a minimalist sans serif font featuring simple stencil designs. It's perfect to use in logos as well as head copy for magazines and posters. Because it is upper and lower case, it can also be used as body text.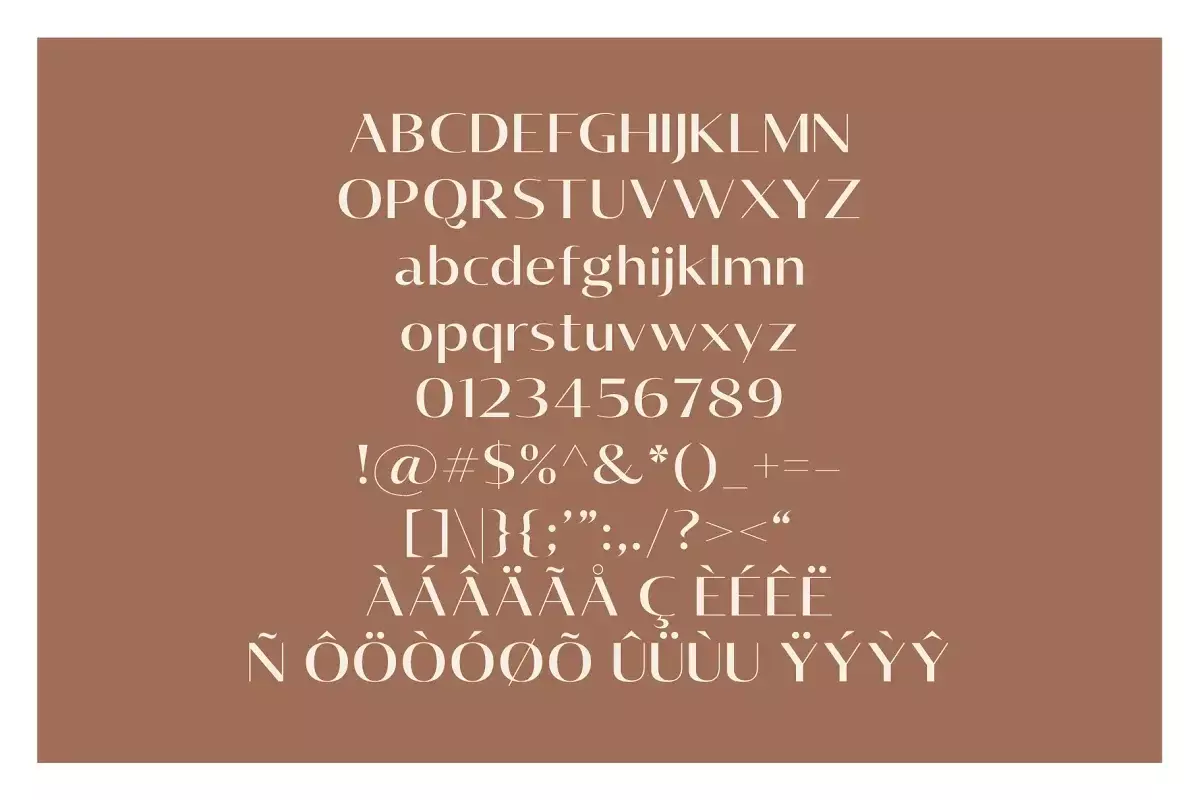 This amazing modern sans serif font was designed by Studio Aurora.
Features:
Lowercase and uppercase letters.
Numerology and extended punctuation.
Accents and characters in foreign languages to provide international support.
Usage of Quebec Font
Quebec Sans Serif is suitable for logos, greeting cards, quotes, posters, branding, name card, stationary, design title, blog header, art quote.
It's ideal for art contemporary envelope lettering, book design, a happening style such as the hand-drawn design and watercolor designs crafts and any DIY projects, wedding title, book font pop-vintage design, or whatever else you want to make our design/art project look stylish and chic. So hurry up! Download Quebec Sans-Serif font now!
Fonts Similar To Quebec Sans Serif
Croco Sans Serif Font.
Aguero Sans.
Waffold Font.
Font Combination
Quebec + Acumin
Quebec is a minimal sans serif font. It is perfect both for Title and Body. For the Title, it looks very much perfect. You guys can use Acumin font as a pair of Quebec Sans font. Acumin is a versatile sans-serif typeface.
Font License
It is the trial version with only uppercase. You can use this variant only for trial or demo work. You can not use Quebec in commercial projects without buying it. Buy Quebec Sans font from the link below↓
Quebec Sans Serif Font Download Free
FAQ
What Type Of Font Is Quebec Sans Serif?
Ans: Quebec Font is a minimalist sans serif font featuring simple stencil designs.
Is Quebec A Free Font?
Ans: It is the trial version with only uppercase. It is only free for personal purposes.
Is Quebec Font Safe To Download And Use On My PC And MAC?
Ans: You can use every font downloaded from our website on the online platform, however, there is a request to read the license of the font before using.
How Do I Download Quebec Sans Serif?
Ans: By clicking our download button, you can easily download Quebec Sans Serif.