About Valorant Font
Valorant was released on June 2, 2020, and has created quite a stir in the gaming world since its release. For Microsoft Windows, it was developed and published by Riot Games. Even today, this game remains at its peak of popularity. A second attractive aspect of this game is its logo. Graphics designers are seen showing great interest in the logo used in this game. The lettering style or font used in Valorant's logo has a techno feel that matches the theme of the game. Moreover, it includes abstract shapes with eclectic beauty in the eight letters (V, A, L, O, R, A, N, T). To find out what font is used in the Valorant logo, let's take a look at below.
What font does Valorant use?
I mentioned at the beginning that this game's logo uses a techno decorative font; however, neither Riot Games nor Microsoft Windows has given any information on the font. Maybe it's a custom lettering style only designed for the game logo.
In case you're looking for a font that looks like Valorant's logo, Valorant font by Brylark is what you need.
About Valorant By Brylark
Valorant Font is a free, unique, and strong display font that is based on the game's letters. Free Download this font is available here.
Valorant has a single style which was designed by Brylark. In this font, capital letters, small letters, numbers, ligatures, and common punctuation are all included. You can see different lowercase letters for "A," "J," "M," "Q," "V," "W," and "Y," and the other letters are the same as the uppercase.
Character Map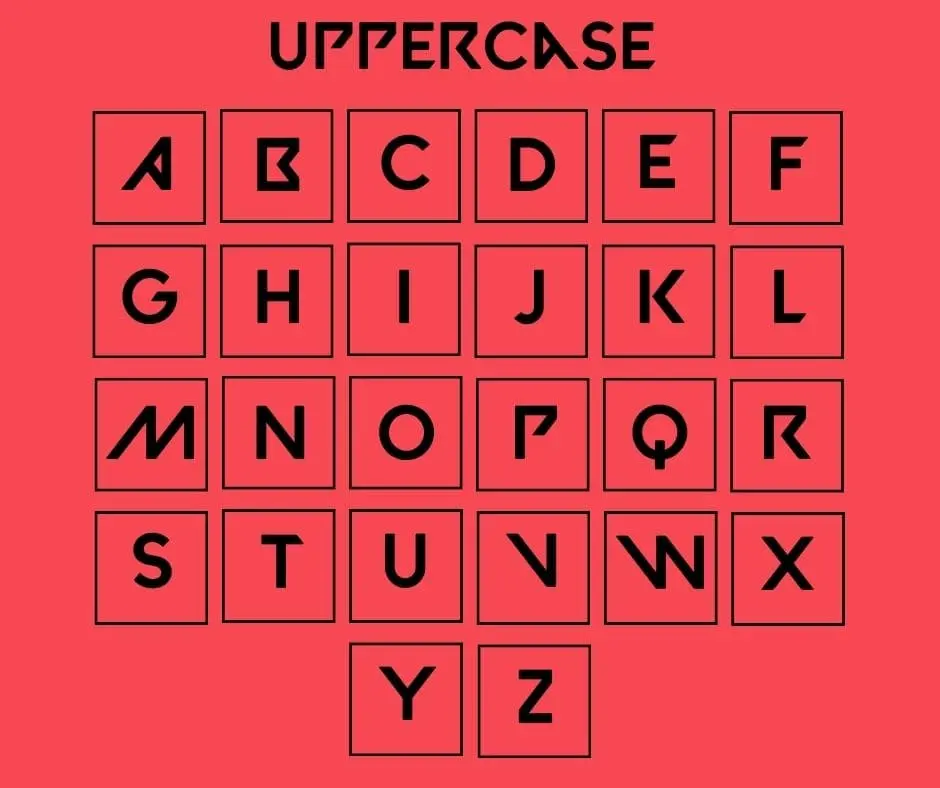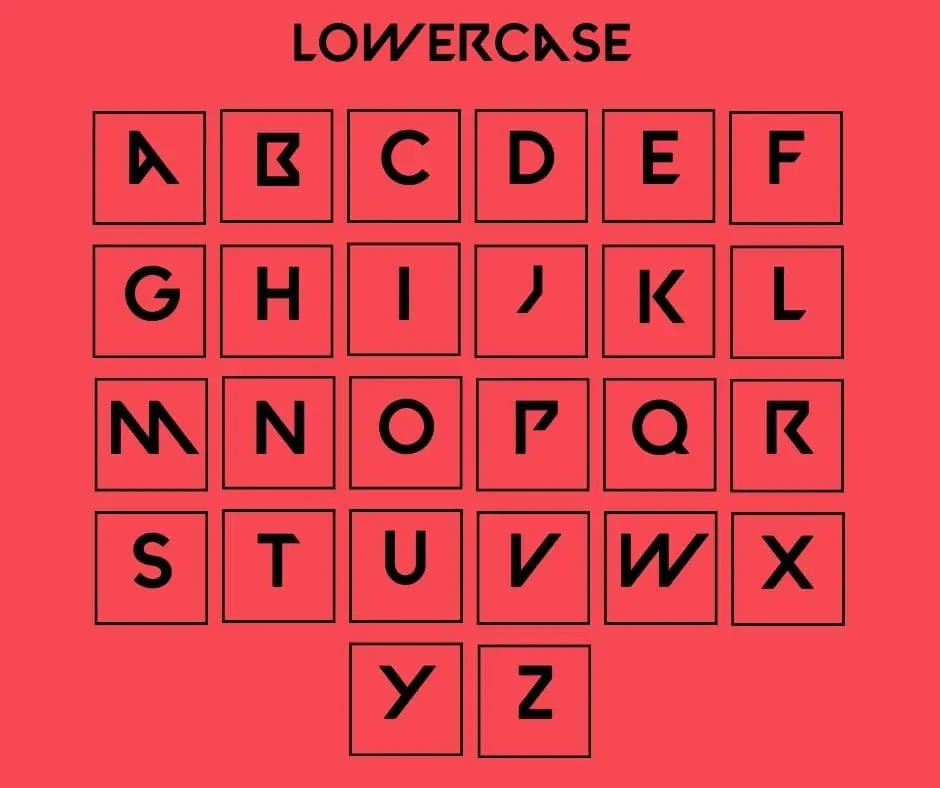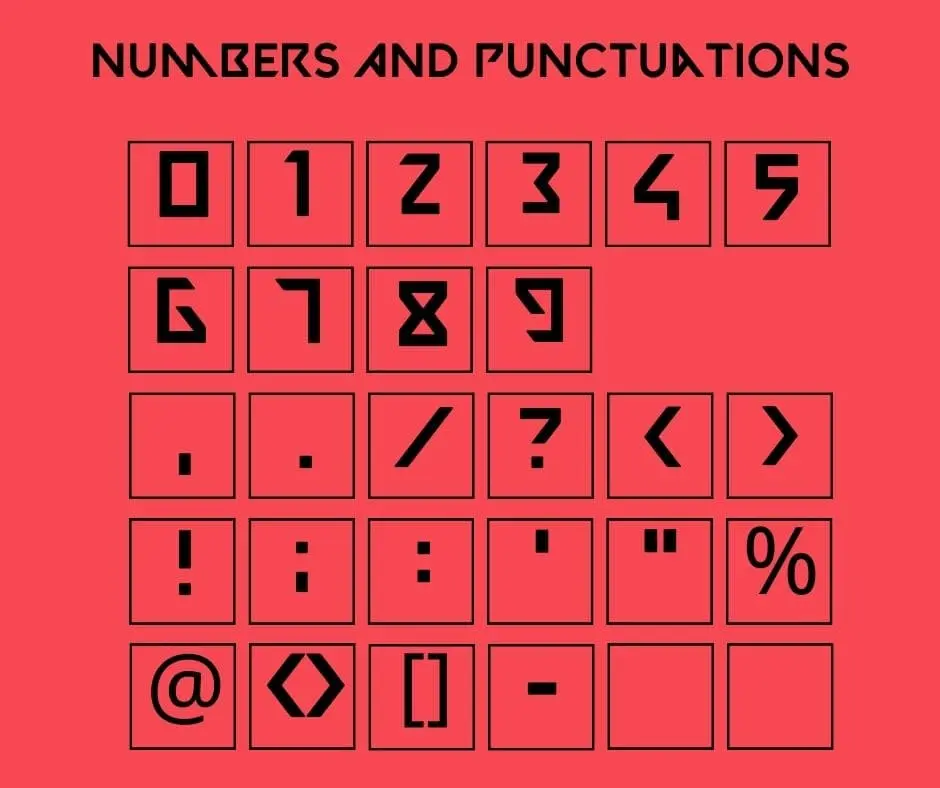 Why Should you use PUBG font?
Valorant font is useful for many reasons. First of all, it is a very stylish and modern font. It will make your texts stand out and look great. Second, its technological style makes Valorant an ideal font for a design that needs a tech vibe. This also makes it perfect for use in websites, blogs, logos, and other online text. Finally, the Valorant font is free to use, so you don't have to worry about paying any licensing fees.
Font Information
| | |
| --- | --- |
| Font Name: | Valorant. |
| Similar Font: | Valorant By Brylark. |
| Style: | Logo Font. |
| Designer: | Brylark. |
| License: | Free Font. |
| Version: | Latest. |
Download Valorant Font From Here
Font License
Licensed under Creative Commons BY-SA 4.0, you can use Valorant Font for personal and commercial projects. You can read more about it in the license file.
FAQ
Is Valorant typeface free for commercial use?
Ans: Yes, You can use Valorant Font for personal and commercial projects because it is licensed under Creative Commons BY-SA 4.0.
What is the font of Valorant?
Ans: Valorant logo uses a techno decorative font. Valorant By Brylark is a similar font of the original lettering.
Are computers and Macs compatible with Valorant?
Ans: All PCs, Macs, Linux, iOS, and Android devices are compatible with this font.
What font is most like Valorant?
Ans: Valorant By Brylark is most like the original lettering style of Valorant.
Is it safe to download and use this font on my PC and MAC?
Ans: There are no risks associated with using this font. Downloading this font is also easy (you can follow the below instruction).
What is the easiest way to install this font on to my device?
There's no reason to be worried. Please follow our directions.
You may also find out more about typography and how it is classified from here.
Please do not hesitate to contact me if you have any questions. Thank you very much!