About Skinny Font
Skinny is a handwriting thin font designed by Jusebox. It has a simple design with low contrast and a simple structure. If you are looking for a sleek and modern font, then you can try Skinny. You can use this font for a casual, cute look for your project!
A thin font like Skinny is one of the most popular trends in graphic design. It is gaining popularity as it is seen as more modern and elegant. The Skinny has two versions: free and premium. In the free version, there are two weights, Regular and Bold, that come with a simple A-Z with no numbers on it. While the commercial version has uppercase and lowercase letters, numbers, punctuation, and special characters, the free version doesn't.
This font works on a PC, Mac, Linux, iOS or Android device. Free Download Skinny Font is available here. To Download, scroll down to our download font section.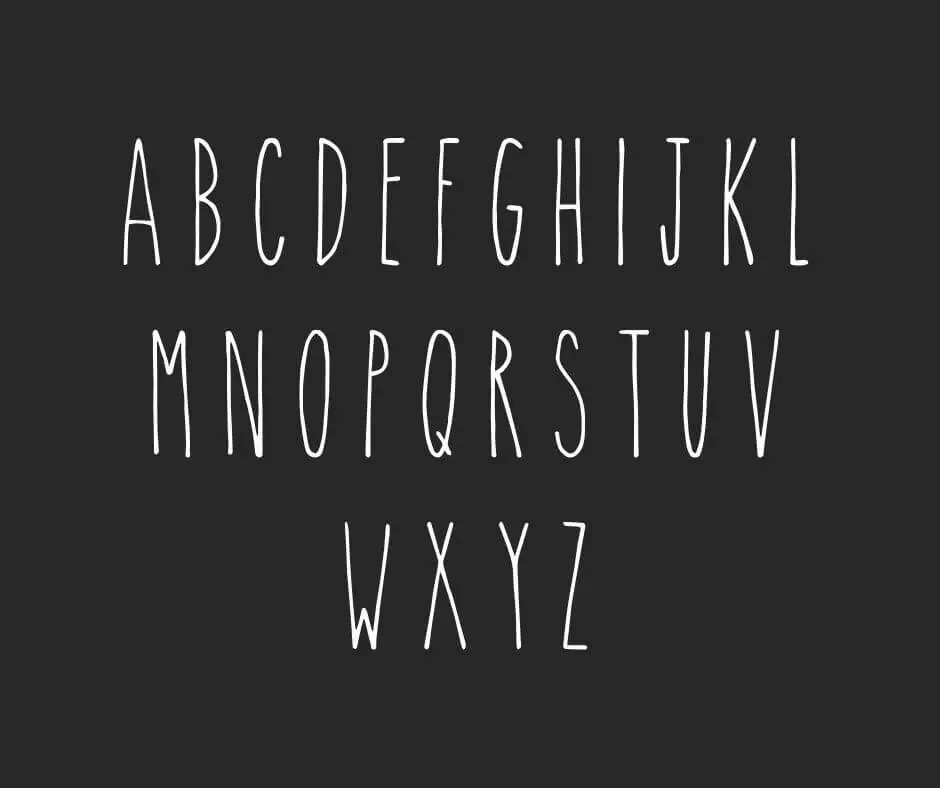 Font Information
| | |
| --- | --- |
| Font Name: | Skinny. |
| Style: | Handwriting. |
| Designer: | Jusebox. |
| License: | Free Font. |
| Version: | Latest. |
Font Usage
If you want to make headlines, subheadings, and other small pieces of text, this font is the one for you! It is also great for printing because it is easy to read on a big scale. Skinny can also be a good choice for applications that require a lot of readability, like websites or print projects. This font is very easy to change to fit any design for use in digital applications. But it's mostly used to make pottery things, like mugs, canisters, coffee cellars, bowls, and so on.
In conclusion, downloading and using this font can make your web pages look better and more professional. Whether you're making a simple website or a more complex one, using fonts like skinny can improve the overall look and feel.
Font License
This font is free for personal use only. To use it for commercial purposes buy Skinny from the link below.
You will get the following features with the commercial version:
light, regular, bold weights.
uppercase characters.
lowercase characters.
numbers & special characters.
Typefaces Similar To Skinny
  These fonts are similar to this one:  
Cami Rae.
Tropical Trouble.
Into The Vortex Font.
Sun & Rain Font.
Sundrop.
Skinny Font Download Free
Font Combination
There are many Skinny type combinations that can look great together on a page or in an advertisement. Some of the most popular Skinny font combinations include:
Aileron Thin.
Patrick Hand.
Source Sans pro.
Jura Light.
FAQ
Is Skinny font free for commercial use?
Ans: No, It's not. This font is free for personal use only.
What type of font is this?
Ans: Skinny is a handwriting thin typeface designed by Jusebox.
What typeface is closest to Skinny?
Ans: Cami Rae and Tropical Trouble are one of the most closest to Skinny.
What font pairs well with it?
Ans: Aileron Thin, Patrick Hand, Source Sans pro and many more fonts pair well with it.
Are computers and Macs compatible with Skinny?
Ans: Yes, Both computers and Macs are compatible with Skinny.