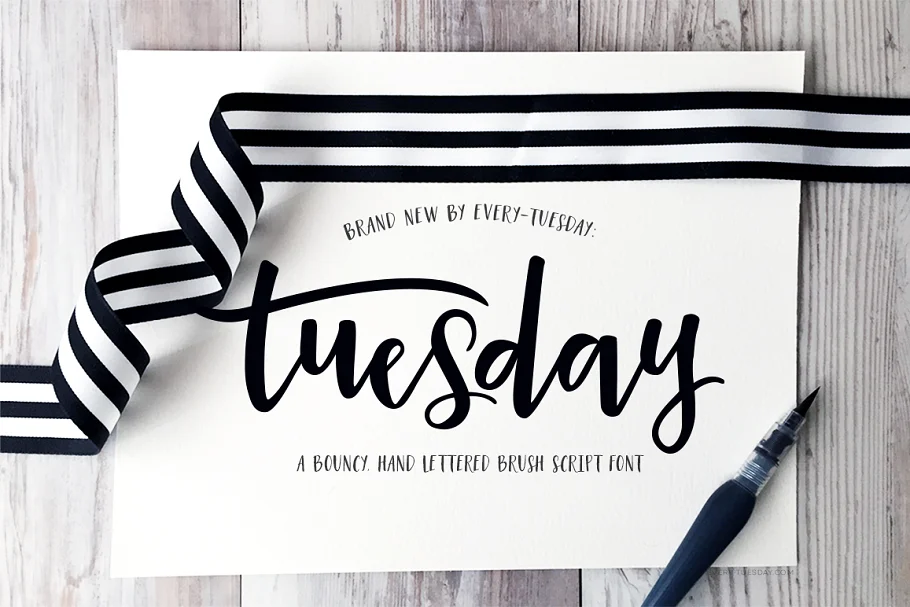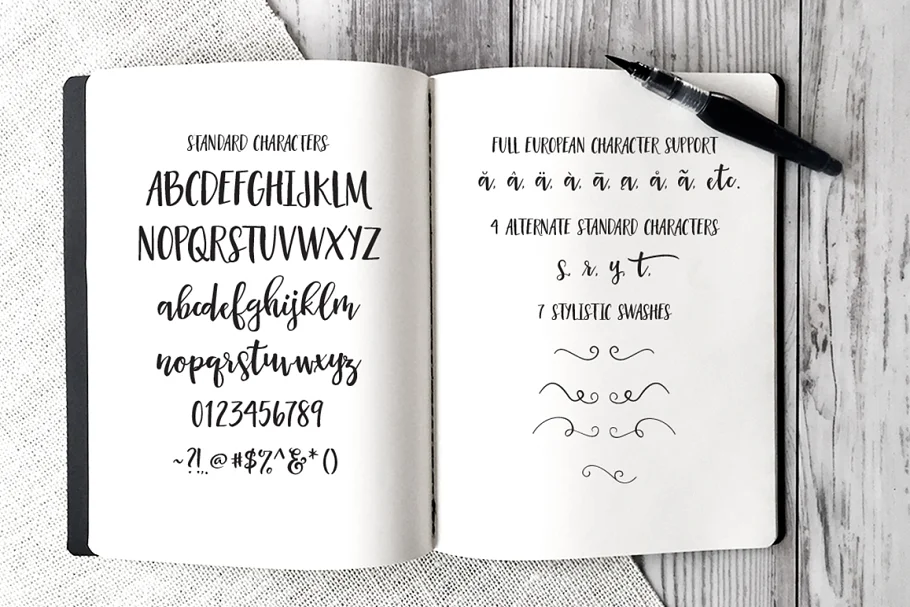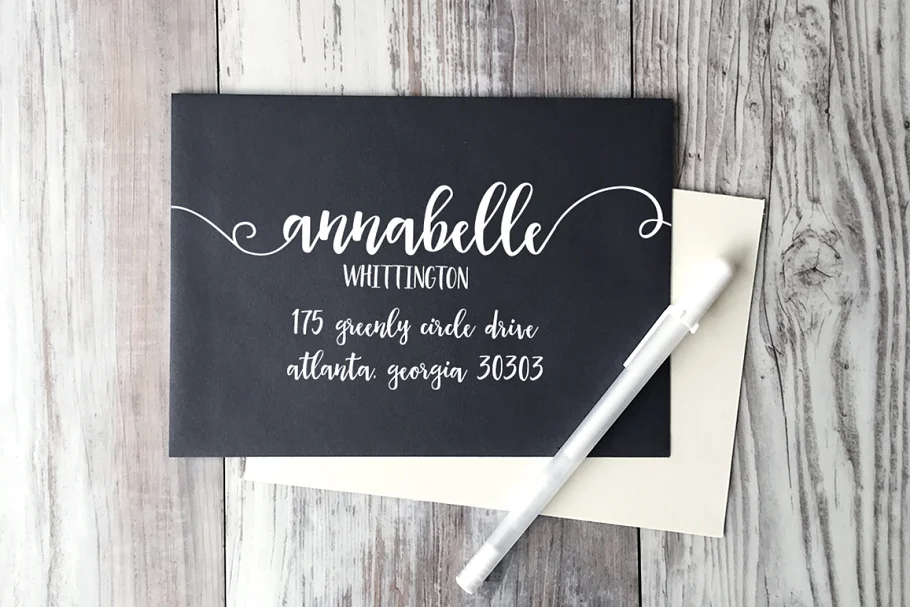 Hey there, have you heard about Tuesday Script? It's an absolutely stunning hand-lettered brush script font that oozes personality. Let me tell you, this font is a real gem.
First of all, let's talk about the features. Tuesday Script comes with 4 bonus standard characters and 7 stylistic swashes that you can use to add quick accents to your designs. These swashes give your typography that extra something special, and they're so easy to access – simply use the Glyphs palettes in programs like Illustrator or InDesign. And if you don't have those programs, don't worry – you'll still have access to all of the standard and international characters.
Speaking of international characters, Tuesday Script has got you covered. It has multilingual support, with accented characters for users of Western European, Central European, and South Eastern European languages. No matter where you're from, you'll be able to use this font to its fullest potential.
But what really sets Tuesday Script apart is its unique personality. It's bouncy, playful, and full of life. When you use this font, your typography will be infused with that same energy. It's perfect for anything from social media graphics to wedding invitations.
And the best part? You get both OTF and TTF files included in the package, so you can use the full font in any program you choose. Plus, the download comes with an info text file that includes a link to the TTF file.
In conclusion, if you're looking for a font that will give your designs that extra special touch, look no further than Tuesday Script. With its bonus characters, stylistic swashes, multilingual support, and unique personality, it's sure to become a staple in your font library. So go ahead and download it – you won't regret it!