About Twilight Font
Twilight is a hand-drawn script brush font designed and shared by Hermansyah. He is a type designer from Indonesia. If you want to make beautiful hand lettering quickly, Twilight Script is the right choice for you. It's a dry, handwritten font that works well with other fonts. There are many types of hand-drawn scripts, but the Twilight script is among the best.
Twilight Script has upper and lowercase letters, many punctuation glyphs, and numerals and can be used in different languages. You can also find stylistic alternates for some of the most important lower case characters. If you want to see all the alternate letters for this font, you'll need software that lets you see glyphs. This includes software like Photoshop CC 2015, Illustrator, and InDesign.
So, let's look at the font lettering map images we've put together here to get a sense of how your design will look when you use this typeface. Each and every letter including has a different look.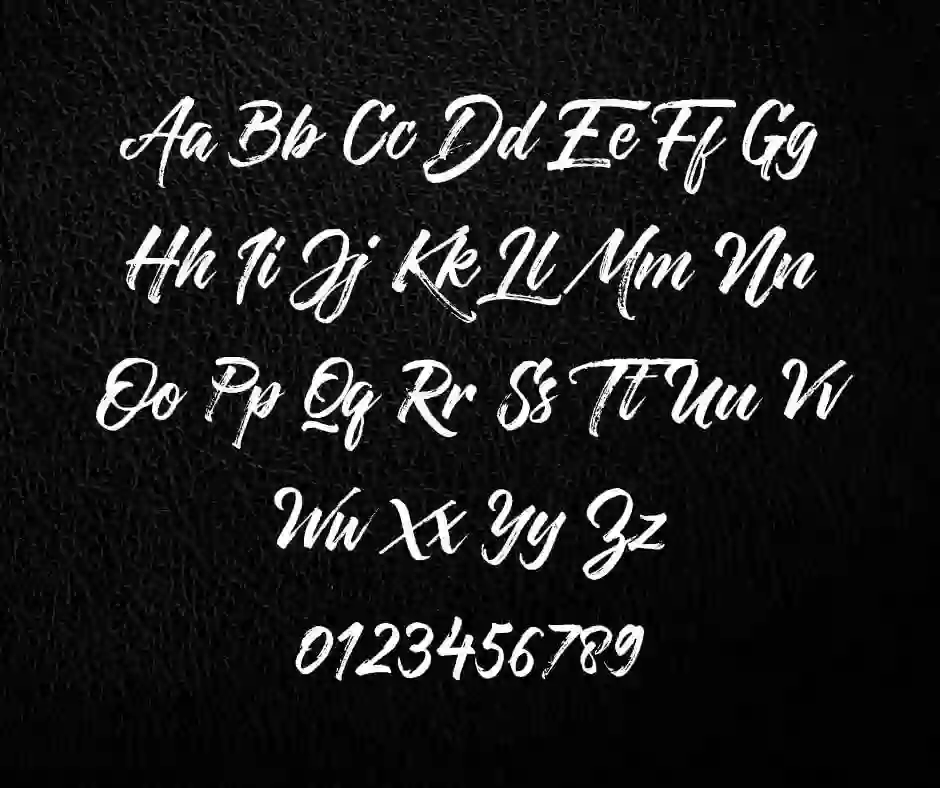 Font Information
Font Usage
Twilight brush font is very versatile and can be used in a wide range of applications. It can be great for creating classic, vintage-inspired designs or for adding a more handcrafted feel to your work.
There are many occasions where this font can come in handy. Whether you're creating a logo for your business or need to add some personality to a document, these fonts can be incredibly helpful.
When designing headings or text blocks, use Twilight script to create an interesting and unique look. This typeface works well for titles or subtitles in articles or blog posts, making them stand out even more.
Free Download this amazing script font now. You can download this font from the download font button below.
Font License
This font is free for personal use only. To use it for commercial purpose;s buy Twilight from the link below.
Typefaces Similar To Twilight
These fonts look a lot like this one:
Chaletliness Font.
Realistic Twilight Font.
Rehat Brush Script Font.
Highfilm Font.
Zidan Font.
Twilight Font Download Free
Font Combination
If you're looking for an easy yet stylish way to add a touch of handwritten charm to your projects, this hand-drawn brush font is perfect for you! Below is a list of fonts that goes well with Twilight:
Raleway Font.
Life Savers.
FAQ
Is Twilight font free for commercial use?
Ans: No, It's not. This font is free for personal use only.
What type of font is this?
Ans: Twilight is a hand-drawn script brush font designed and shared by Hermansyah.
What typeface is closest to Twilight?
Ans: Chaletliness and Realistic Twilight are one of the most closest to Twilight.
What font pairs well with it?
Ans: Montserrat, Open Sans, Source Sans pro and many more fonts pair well with it.
Are computers and Macs compatible with Twilight?
Ans: Yes, You can use Twilight both in computers and Macs platforms.