About Signatime Font
Want a handwritten font that looks like natural writing? The Signatime font is here. Signatime is a script typeface that looks like it was written by hand. Muhammad SIrojuddin, an Indonesian type designer, designed it. Lettersiro, an Indonesian design company based in Jogjakarta, published it on November 6, 2019.
Design And Characteristics
Signatime is characterized by its slender, elegant lines and its high contrast. With its one style, this font is very much attractive and extremely popular. Signatime also has a sleek brush stroke. Each character in this font was made with signatures in mind. You can find uppercase and lowercase letters, numbers, and punctuation in its single style. Signatime supports so many languages like: English, Zulu, Latin and many more.
So, If you're looking to add a touch of personality to your writing with a natural handwritten typeface, then you should consider using Signatime. It is available for free download on this page.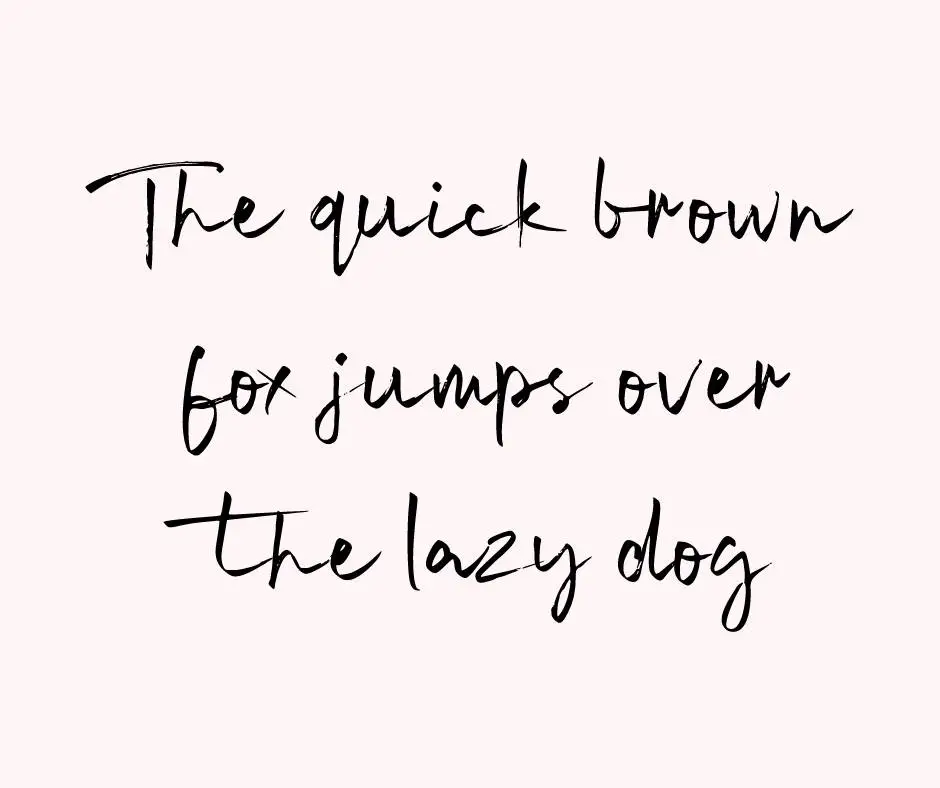 Font Information
Font Usage
One of the most popular uses of this elegant signature script is in signature. This font is perfect for creating a professional and elegant signature. It has a nice weight to it and is easy to read. You can use this font for any type of signature, from a simple email signature to a more elaborate business card. If you're looking for a font that will give your signatures a high-quality look, this elegant signature script is definitely worth trying out.
Using a Signatime script can make a great impression on your clients or customers. It can also add a touch of luxury to your logos, letters, and other documents. This type of script is often used by businesses that want to project a high-class image. It can also be used on web pages and social media posts to show off your brand's sophistication.
Download Signatime Font From Here
Font License
Signatime is a free to use typeface. Personal use does not need a license or registration. If you want to use this font for commercial purposes, you will need a license, or click the button below.
Typefaces Similar To Signatime
Signatime is similar to the following fonts:
Sail Royals.
Boathouse.
Bestons Cursive Brush Font.
Sabertooth.
Salted Mocha.
Southwell Brush Script Font.
Font Combination
As it is a signature font, you can use any elegant serif or sans serif font with it. Here are some fonts that you can use with Signatime:
FAQ
Is Signatime a good typeface?
Ans: Yes, it is a good typeface, and you can use it wherever you want.
What type of font is Signatime?
Ans: Signatime is a script typeface that looks like it was written by hand.
What font goes with Signatime?
Ans: Any other serif or sans-serif like Denton Font, and Invisible Font goes well with Signatime. You can use it to create a more modern design.
Does this font work on the web?
Ans: Yes, it works well on the Web. So many popular website use Signatime as a default typeface.
Are computers and Macs compatible with Signatime?
Ans: All PCs, Macs, Linux, iOS, and Android devices are compatible with this font.
What is the easiest way to install this font on to my device?
There's no reason to be worried. Please follow our directions.
You may also find out more about typography and how it is classified from here.
Please do not hesitate to contact me if you have any questions. Thank you very much!