About Bratz Font
The Bratz font appears in the logo for an American fashion doll and media franchise, Bratz. According to many professional type designers and font foundries, the Bratz logo uses a custom font. But there are several fonts that are similar to the logo lettering of Bratz.
What Fonts Are Similar to Bratz?
Three fonts have found that is similar to Bratz:
House of Fun Font.
Kenan & Kel Font.
Funkhouse Font.
House of Fun Font
So many people believe that the House of Fun has been used in the logo of Bratz. This font was designed by Leigh Taylor and licensed by Flava Fonts. It comes with capital letters, numbers, and punctuation marks that you can layered in various ways. Since the font was designed in 1999 and the Bratz logo was launched in 2001, many people assume that this is the typeface that is used in the logo. This font is free for both personal and commercial purposes. The image below shows you how the characters of House Of Fun Font look like.
Kenan & Kel Font
It is another font that is similar to the Bratz logo font. Kenan & Kel is a comic display font. Jayde Garrow is the designer of this font. It is a free font with uppercase letters, numbers, and a few punctuations. To use Kenan & Kel font for commercial purposes, you need a commercial license. Click here to donate for commercial license. You can see how the characters of Kenan & Kel Font look in the image below.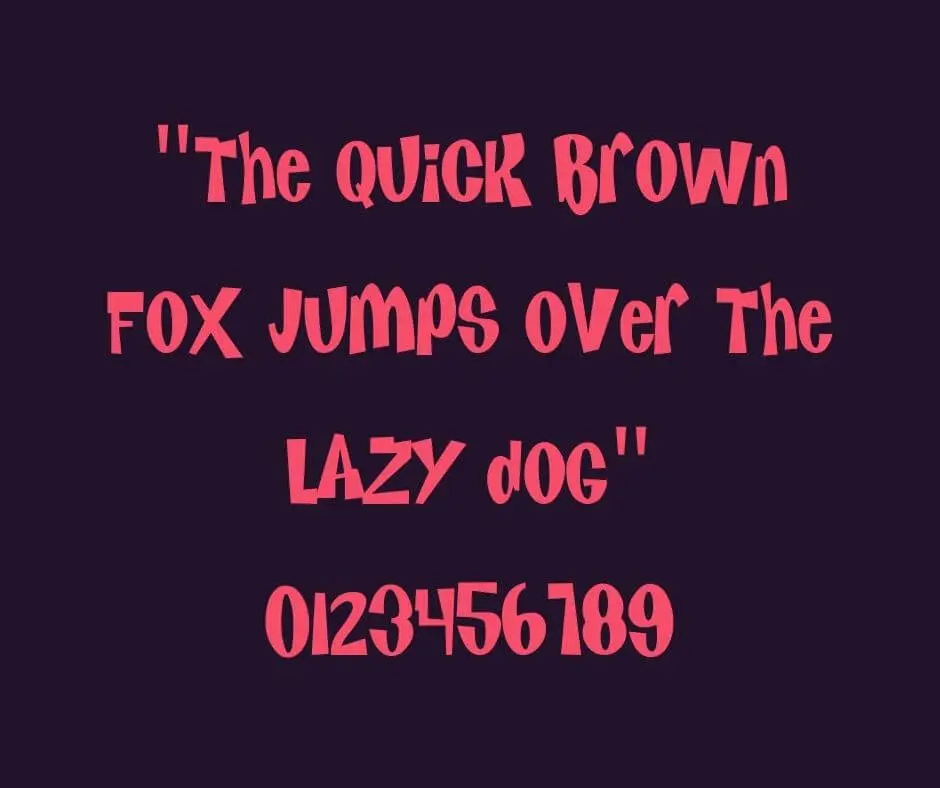 Funkhouse Font
Also, many people believe that this font appears in the logo. Funk house font was designed by House Industries and published in 1996. With 251 glyph, Funk house is one of the most popular comic font on the internet. You can use this font for both personal and commercial purposes. The image below shows how the characters of Funk house Font look.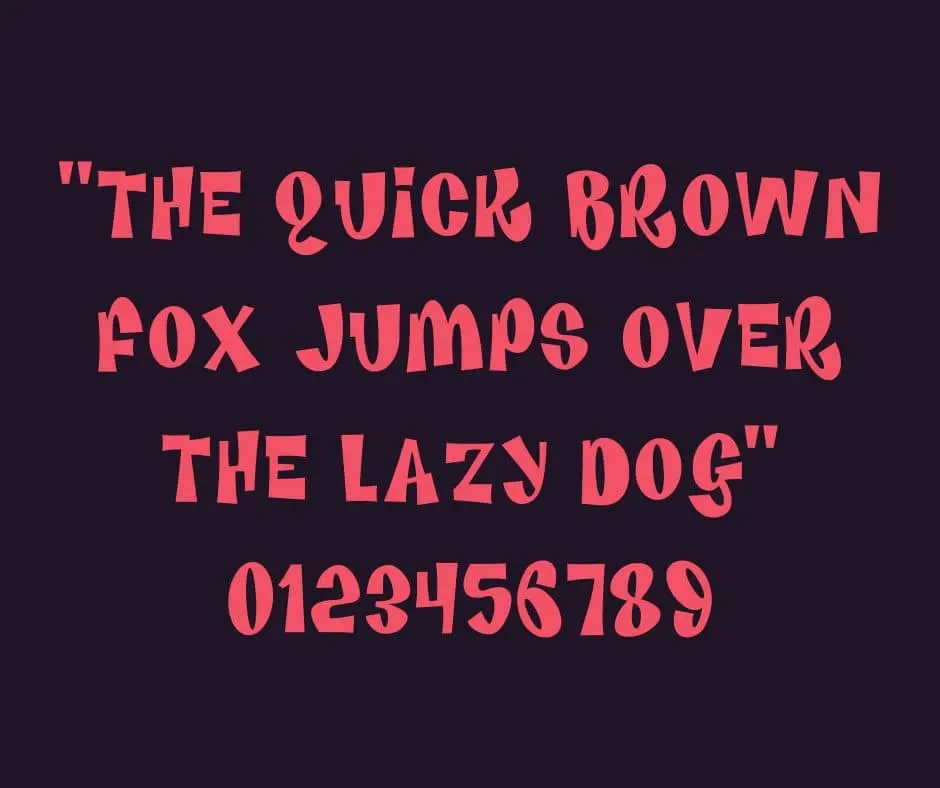 Where You Can Use This Font?
If you are looking for a creative way to add some personality to your website or design, then Bratz font might be the perfect solution for you. You can use it on your website in a variety of ways, mimicking the look and feel of comic books. Bratz is perfect for creating graphics for websites, logos, and illustrations. You can also use it in books and magazines.
Download All Bratz Font From Here
Font Combination
Are you lookin for a pair with Bratz? Here are few suggestion:
Comic sans.
HVD Comic Serif.
FAQ
Is Bratz a good typeface?
Ans: Yes, Bratz is an excellent typeface that you can use wherever you like.
What font is Bratz?
Ans: The typefaces used in Bratz are very much similar to House of Fun Font, Kenan & Kel, and Funkhouse Font.
What font goes with Bratz?
Ans: Comic sans or Caviar Dreams pairs well with Bratz. With it, you can make more comic-like designs.
Does this font work on the web?
Ans: I tested it on the Web and it works as expected. So many popular website use Bratz as a default typeface.
Are computers and Macs compatible with Bratz?
Ans: All PCs, Macs, Linux, iOS, and Android devices are compatible with this font.
What is the easiest way to install this font on to my device?
There's no reason to be worried. Please follow our directions.
You may also find out more about typography and how it is classified from here.
Please do not hesitate to contact me if you have any questions. Thank you very much!