About Dream Font
Serif fonts are a typeface design trope that has been around for centuries. They're typically associated with formal or academic writing, but they can also look great in any layout. There are a lot of great modern serif fonts out there, and Dream is one of them. Dream is a modern serif font. It was designed and shared by VPcreativeshop. VPcreativeshop offers two versions of the Dream font. One is a free demo, and the other is the full version.
Design and Features: Every character in Dream has a very thin serif, which makes it a minimal typeface. Also, some of the characters have dots on them, which looks so interesting. This font's most interesting letter is Q. Dream also has some premium features. It only has one style, including capital letters, small letters, numbers, and symbols. If you buy the premium version of Dream, you'll get 50 ligatures and multilingual support.
In conclusion, A modern serif typeface like Dream can be very effective when used in the right context. It is a versatile typeface option that you can use for various applications. So if you're looking for an updated and modern font, consider using a dream font.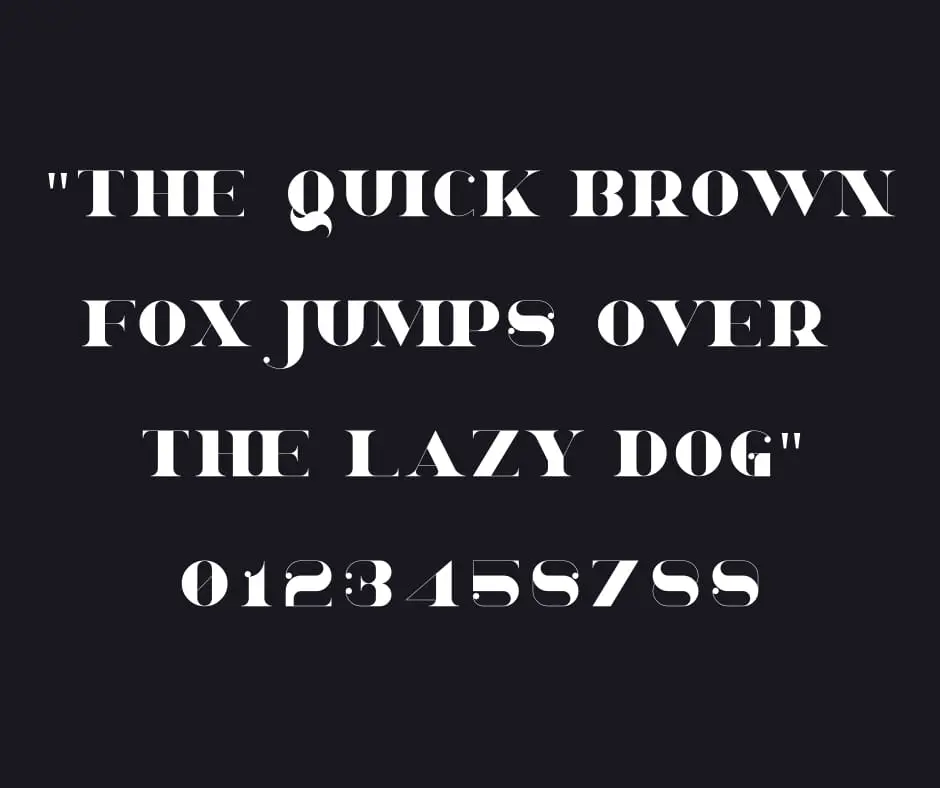 Font Information
Font Usage
In recent years, the popularity of Dream font has surged in popular graphic design and web design. It is a font that typically features small details at the ends of each letter, which gives it a more refined and traditional look. Dream is often used in titles or headings to create a more formal feel and things like newspaper headlines or product packaging.
So you can say that Dream is an excellent addition to any design. It gives you a more elegant look and can help you look more professional. Use it rarely, but when you do, it will add a lot of value to your work. Use this font to make designs that look classy and elegant and will last a long time in people's minds.
Font License
This demo font is free to use for personal projects without signing up or obtaining a license. Dream is also available as a paid version if you want to use it for paid work. Click the button below to purchase the commercial version.
Typefaces Similar To Dream
The following fonts are similar to this modern serif font:
Vintage Mintage retro font.
Orphic Serif Font.
Redmark Font.
Quilin Serif.
Daisilica Font.
Dream Font Download Free
Font Combination
As a modern serif, Dream isn't too perfect for body text. For headings and titles, you can use Dream font. For headings and titles, you can use Dream. Below are some fonts you can use with this.
Electra.
Minion.
Sabon.
Neue Haas Unica.
FAQ
Is Dream free for commercial use?
Ans: No, it is not. Commercial use requires the purchase of the commercial version.
What type of font is Dream?
Ans: Dream is a modern serif typeface with 50 ligatures.
What typeface is closest to Dream?
Ans: One of the fonts very similar to this one is Quilin Serif Font.
What typeface pairs well with Dream?
Ans: Dream offers a wide range of font combinations. It works best with Electra, Minion, and Sabon.
Are computers and Macs compatible with Dream?
Ans: The font can be used with a wide range of devices, including PCs, Macs, Linux, iOS, and Android.