About Invisible Font
Invisible is a sans serif font family with a geometric style. Geometric Sans Serif fonts are very popular typefaces because they have a modern and geometric look. Let's get back to the Invisible font. The invisible typeface is characterized by its simple shapes and lines. It was designed and shared by Ronny Studio.
Design: As I said before, it featured a clean, geometric style, which is why this sans-serif font makes your design look very minimalistic. Invisible is a family of 16 fonts because it has nine weights and matching italics for each. This font also has huge language support with uppercase, lowercase, numbers, and punctuations. Character shapes in invisible normal have better proportions and balance, and heavyweight ones have a unique style and smooth shapes that work with any look.
In conclusion, a geometric sans serif font like Invisible is a great way to make your designs look more modern. So, this geometric sans serif font is the best choice if you want a typeface that will stand out and be easy to recognize.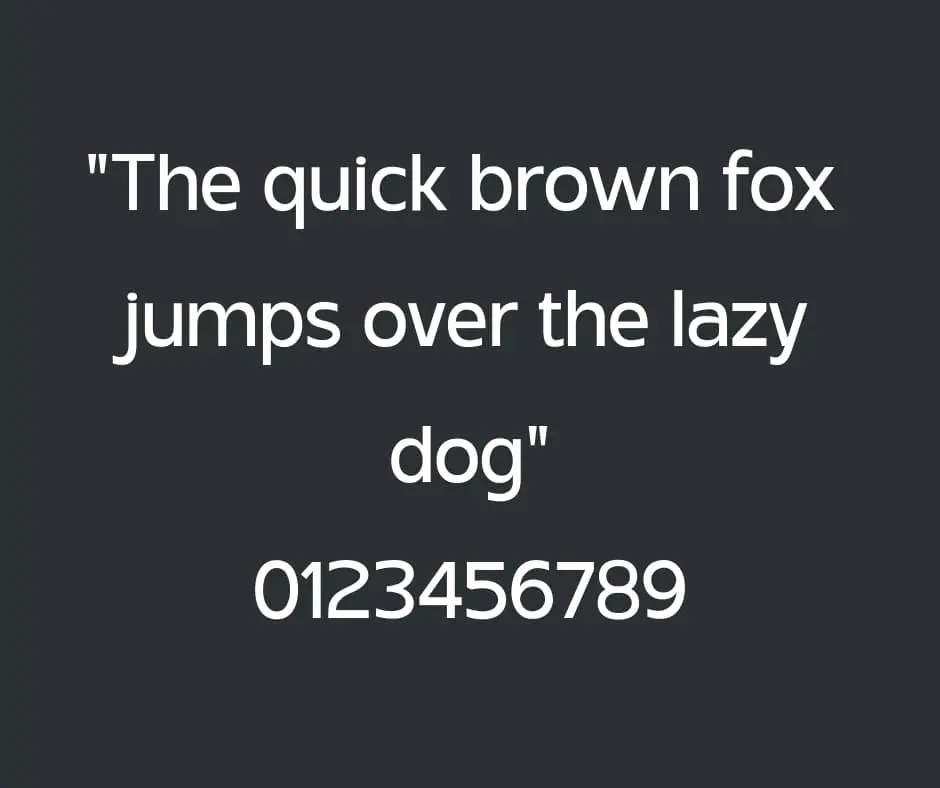 Font Information
Font Usage
More and more designers are using geometric sans serif fonts like Invisible because they are clean, modern, and easy to read. This font is great for body text on websites and other printed materials because it has a few key features. It is usually less complicated than other fonts, so you can use it on smaller font sizes without getting as many complaints. Invisible is also used a lot for logos and other graphics because it looks modern and can help your brand stand out from the rest.
Lastly, Invisible can be a great way to add a modern feel to your designs. It is versatile and can be used in a variety of different ways. So if you're looking for a font that will make your designs look more professional, you can free download this font from here.
Font License
The demo font can be used without signing up or obtaining a license for personal projects. If you would like to use Invisible for paid work, there is also a paid version. To purchase the commercial version, click the button below.
Typefaces Similar To Invisible
This sans serif font is similar to the following fonts:
Alireon font.
Neuzeit.
Ano.
FF Super Grotesk.
Invisible Font Download Free
Font Combination
If you choose the right Invisible font combination, your document will have some personality. You can try many different combinations, so find one that works best for you. Some popular sans serif fonts that combine well with this font include Arial, Helvetica, Courier, Garamond, Tahoma, and Verdana.
FAQ
Is Invisible free for commercial use?
Ans: Not at all. The commercial version must be purchased for commercial use.
What type of font is Invisible?
Ans: Dream is a modern serif typeface with 50 ligatures.
What typeface is closest to Invisible?
Ans: Invisible is a sans serif font family with a geometric style.
What typeface pairs well with Invisible?
Ans: Arial, Helvetica, and Courier are the best that work well with this.
Are computers and Macs compatible with Invisible?
Ans: Several device users can use this font, including PCs, Macs, Linux, iOS, and Android.