About Rugrats Font
Rugrats is an American animated television series that premiered on August 11, 1991. It was one of the most famous animated television series of that time, and nowadays, the cartoon series title font is also popular. The designer used a custom font to create the Rugrats logo (title), and it is not available for the public to use. But, Jayde Garrow designed a font inspired by the actual Rugrats title and made it available for the public.
This Rugrats font also has a hand-lettering style. There is only one style in this font, which includes uppercase and lowercase letters, numbers, and symbols. Rugrats has amazing characteristics. There are random gaps and marks between the bold strokes, as well as curly endings for most capitals. So if you're looking for a unique and personalized way to express yourself, It may be the perfect option for you.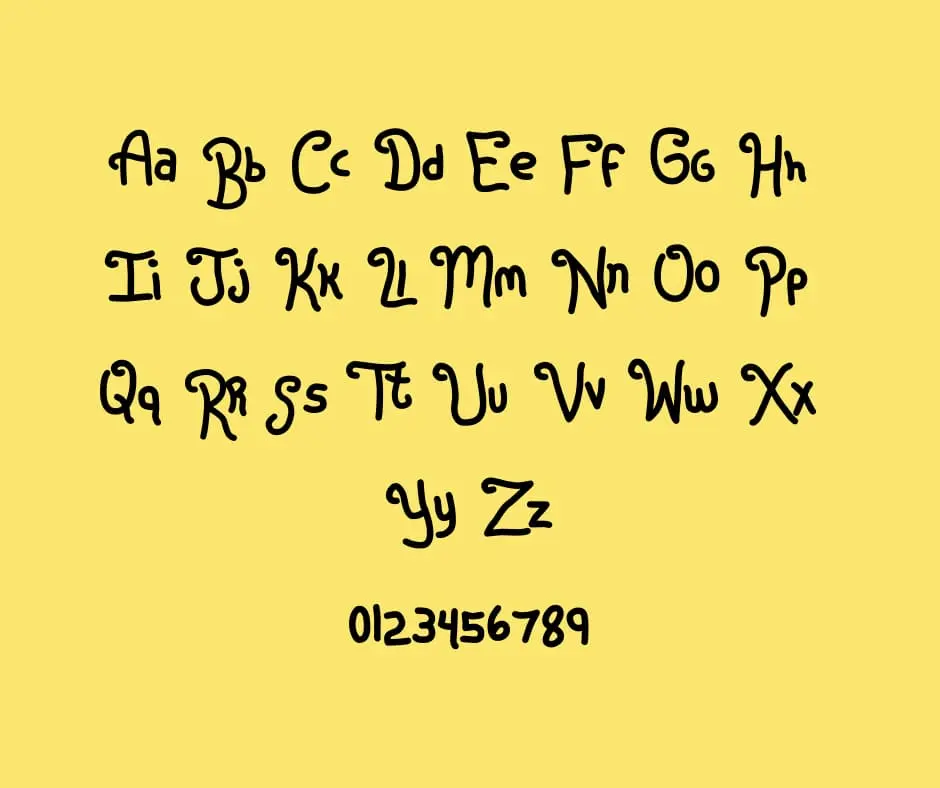 Font Information
Font Usage
Rugrats is a great way to add personality and uniqueness to your documents. It is also a great way to show your clients or customers that you take the time to personalize their experience. It's perfect for birthday invitations, stationery, kid's T-shirt design, labels, logos, branding projects, packaging and calendars, as well as other projects about kids!
Font License
It is 100% free font. Both commercial and non-commercial use of this font is free.
Typefaces Similar To Rugrats
Rugrats has similar characteristics to the following fonts:
Cute Gorilla.
Cute Aurora.
My Handwriting.
Rainbows Lollipops.
Joyful Unicorn.
Rugrats Download Free
Font Combination
The following fonts goes well with Rugrats:
Open Sans. 
Lato.
Raleway. 
Source Sans Pro. 
Fira Sans.
FAQ
Is Rugrats free for commercial use?
Ans: Rugrats is a 100% free typeface. You can use this font free for commercial purposes.
What is the Rugrats font?
Ans: Rugrats is a hand-lettering typeface designed and shared by Jayde Garrow.
What typeface is most similar to Rugrats?
Ans: Cute Gorilla, Cute Aurora, and My Handwriting are some fonts that are very similar to this.
Which typeface goes well with Rugrats?
Ans: Open Sans, Lato, Raleway, and Source Sans Pro pair well with Rugrats.
Are computers and Macs compatible with Rugrats?
Ans: Among the devices that can use the font are PCs, Macs, Linux, iOS devices, and Android devices.