About Kung Font
In the world of typography, Kung is a typeface style with small, easily recognizable brushstrokes. It has a brush script style that is easy to read. For that reason, this font looks handmade and organic. The design of the Kung font was inspired by the Chinese brush style, and the font was designed and shared by Marcelo Reis Melo. Kung can make all your projects will look great. So, if you want a typeface that is both modern and worth looking at, Kung is a great choice.
Kung only has uppercase letters, numbers, punctuation marks, and special characters. It only comes in one style. In the Kung Font, the brush strokes curve in a more lively manner. There is no smudging of the color, but it gets smeared at the end of the line. The letters in this font are in italics and move lightly along the baseline.
In conclusion, brush script fonts like Kung can be a really fun way to add a bit of personality to your writing. It is perfect for creating handwritten notes or for adding a little extra flair to your online writing. So go ahead and give Kung a try!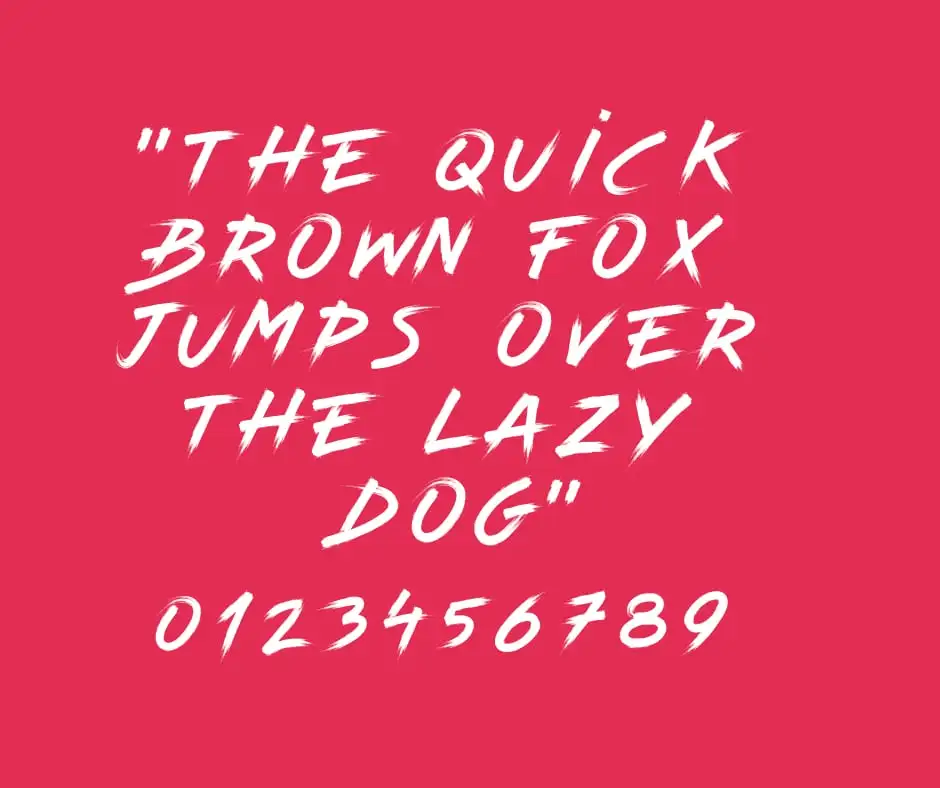 Font Information
Font Usage
The Kung font is a great way to add a touch of personality to your documents. You can use it for headings and titles. And, because it is so versatile, you can use them in any document type – from print ads to flyers and webpages.
Lastly, You can use this brush script font for everything from printing to branding. Whatever typeface you need, whether you want something that looks old-fashioned or one that looks modern and cool, you can find brush script fonts that fit your needs. Free Fonts Lab has a large collection of brush fonts so look through our collection and find your favorite.
Font License
Thank you, Marcelo Reis Melo! You can use this font both for personal and commercial purposes. If you are using it commercially, feel free to make a donation here of any value to support the author.
Typefaces Similar To Kung
The following fonts are similar to Selna modern serif typeface:
Kung Font Download Free
Font Combination
Experts think it's important to mix brush script font like Kung with any elegant serif or sans-serif font to get the most harmonious and appealing look for your text. Here are some fonts that pair well with Kung:
Proza Libre.
Libre Baskerville.
Rubik.
Gentium Basic.
FAQ
Can Kung be used free for commercial purposes?
Ans: Yes, You can use Kung for free both for personal and commercial purposes.
What kind of font is Kung?
Ans: Kung is a script, brush font that was inspired by the Chinese brush style.
What typeface is most similar to Kung?
Ans: Road Rage Font, Takota Font, Another Danger Font and many more font are similar to Kung.
Which typeface goes well with Kung?
Ans: Kung pairs well with Proza Libre, Libre Baskerville and Rubik.
Are computers and Macs compatible with Kung?
Ans: This font is available for PCs, Macs, Linux, iOS, and Android devices.