About Mandy Font
Mandy is a movie font used in the movie title of Mandy. The movie was directed by Panos Cosmatosreleased and released on September 14, 2018. It is based on a horror revenge story. After the enormous success of this movie, people were interested in the title font of this movie.
The font used in the movie Mandy is Rubens. It is a decorative serif typeface designed by opti.netii.net. Rubens was designed only for on-screen usage. With its uppercase and lowercase letters, you can also find numbers and a few simple symbols in it. Mandy's techno and rough feel make it easy to use in a display setting. The specialty of this font is its serif in characters like A, H, M, N, Q, and R. For its serif mandy gets a unique personality.
Mandy comes with six different style. Here you can download all styles of Mandy font free of charge, but be sure to read the license section to see where the free version can be utilized. Using the image below, you can see a preview of the characters so that you can better understand how they will appear in your creative projects.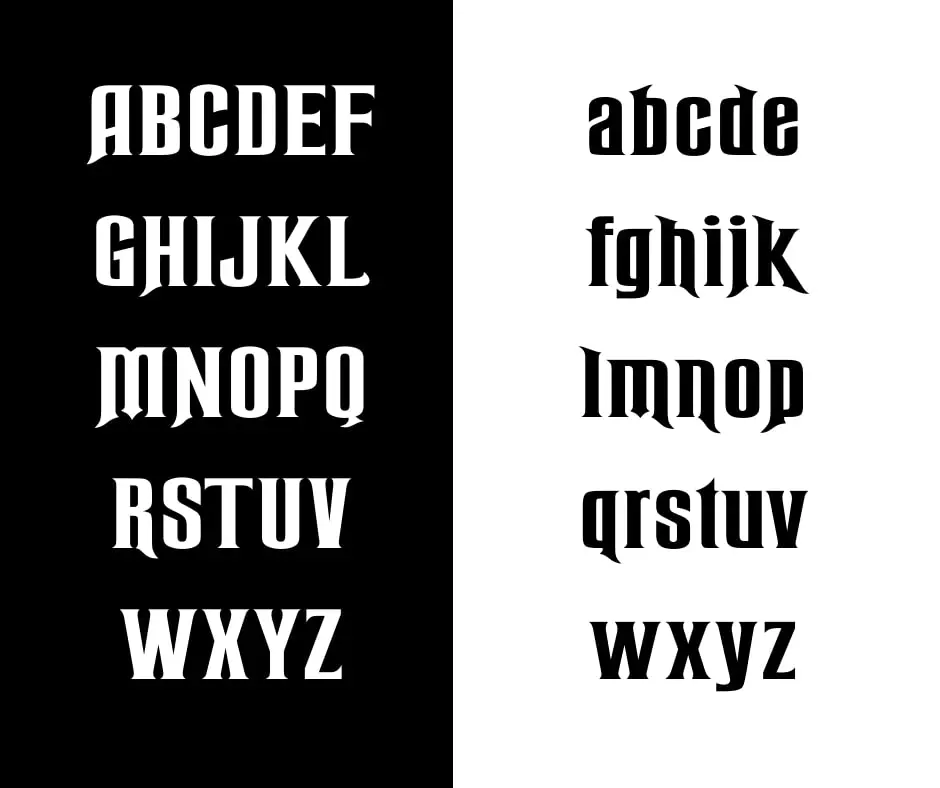 Font Information
| | |
| --- | --- |
| Font Name: | Mandy. |
| Font Use: | Rubens. |
| Style: | Display, Serif. |
| Designer: | opti.netii.net |
| License: | Free Font. |
| Version: | Latest. |
Font Usage
In recent years, the Mandy font has become more and more popular for use in things like websites and print media. Mandy is used for a lot of different reasons, but the most common one is to add a little charisma or distinction to a design.
If you are writing the text for an online store that sells fashionable clothes, you can use this font.
Decorative fonts like Mandy are a great way to add a bit of personality to any document. You can use this for headings, titles, and other text that needs a little extra pizzazz. The only downside is that it can be difficult to use if your design is not familiar with it.
In conclusion, Mandy font can be a fun way to spruce up your documents. By choosing this font and using it in the right place, you can create a unique and stylish look. So go ahead and download Mandy font now!
Font Style
Extra Condensed Modified.
Wide.
Perspective.
Open.
Shadow.
Rimmed.
Font License
In order to use this font in your own projects, you do not need to register it or do anything else. You can use it for free. There is no licensing or licensing issue for personal use. But for commercial purposes a license is strictly needed.
Typefaces Similar To Mandy
Here are some great free fonts that are similar to this:
Mac Beth Old Style font.
Skorzhen NCV Font.
Death Maach NCV Font.
Beclave Bold Demo Font.
Butch & Sundance Expanded Font.
Mandy Font Download Free
Font Combination
Designers are now more likely to mix decorative serif fonts like Hello with other fonts. Here are some examples of how the Mandy font works with other fonts:
Ogg Font Sample.
Times New Roman Font.
Bosca.
Hacky.
FAQ
Is Mandy free for commercial use?
Ans: Mandy is available for free download here. But, you may not use it commercially because it is not free for commercial purposes.
What type of font is Mandy?
Ans: Mandy is a decorative serif typeface designed by opti.netii.net.
What typeface is closest to Mandy?
Ans: Many other fonts are similar to this one. Among the fonts are Mac Beth Old Style, Skorzhen NCV, and Beclave Bold Demo Font.
What typeface pairs well with Mandy?
Ans: You can combine many different serif or sans serif fonts with Mandy. However, it works best with Ogg Font, Bosca.
Are computers and Macs compatible with Mandy?
Ans: Most devices, such as PCs, Macs, Linux, iOS, and Androids, are compatible with this font.