About Mauve Font
Are you looking for a font that is both modern, minimal, and legible? Then Mauve is the right choice for you. It is a display sans serif font and is becoming increasingly popular on the web, with good reason. It is versatile and easy to read. Mauve font was designed by Val Kalinić and published through VP Type foundry.
Mauve has five different styles. Every character of this font has a modern look. The mauve alternative style is the main attraction of this typeface. This Alternate style is what makes this font one of the most popular display sans serif fonts. In each style, you can find uppercase and lowercase letters, numbers, and symbols. Mauve also supports so many languages.
In conclusion, I think it's important to use a typeface that is both legible and stylish. Mauve is a great option because its simple design makes it easy to read, and it looks modern and classy. So if you're looking for a font that will be versatile and comfortable to use, this display Sans Serif is a perfect choice!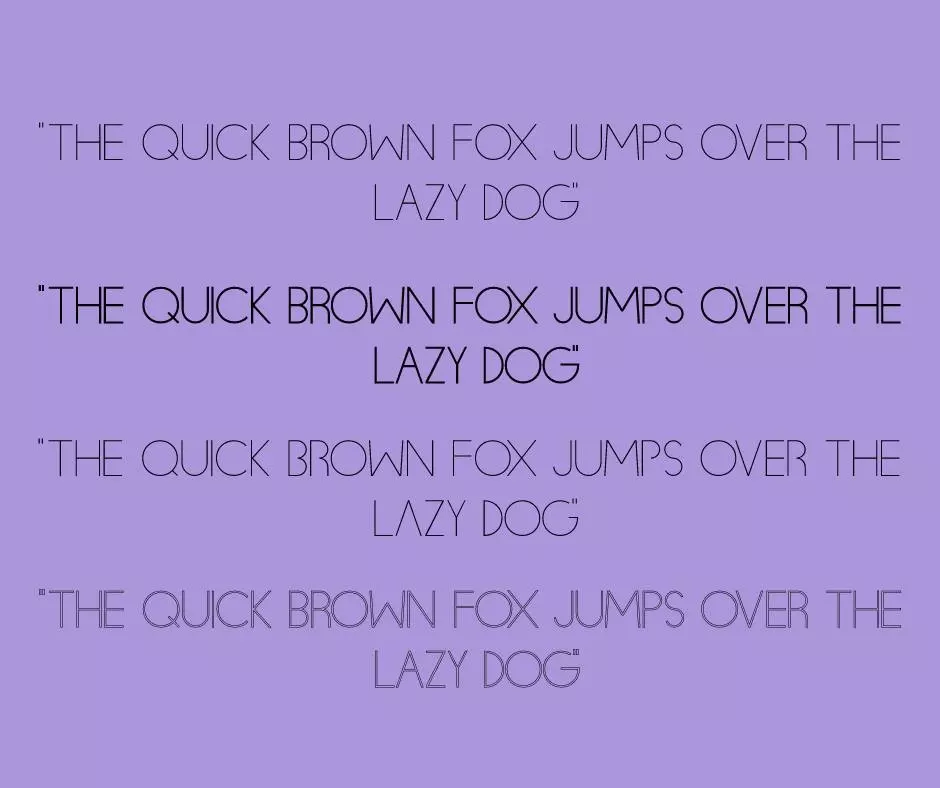 Font Information
Font Usage
Any printed or electronic document that needs to look professional should use the mauve font. It's easy to read, flexible in terms of typography, and can be used with any layout style. This font can be used for many things, from the text on a website to designs for print. It is perfect for use in headlines and titles that needs a modern and professional appearance. Mauve is also great for creating logos or branding materials. 
Lastly, it's clear that there are many benefits to using this display sans serif font. It will look professional and modern, but it also has the added benefit of being easier on the eyes. Whether you're looking to stand out from the competition or just want to make your website or design more user-friendly, using Mauve font is a great way to do just that.
Font License
For personal projects, you don't have to sign up or pay for a license to use this free font. You can also pay for Mauve if you want to use it for paid work. To buy the version for business use, click the button below.
Typefaces Similar To Mauve
This modern display sans serif font is similar to the following fonts:
Ambassador Plus Thin.
Sassoon Infant.
Coves Font.
Hogar.
MeMimas Alternate.
Brocha Hair.
Mauve Font Download Free
Font Combination
Gill Sans, Myriad Pro, and Futura are all fonts that can be used together. Each of these fonts has its own special features that you can use to give your document a unique look. For example, Gill Sans is known for its big bowl characters and straight letters, while Myriad Pro is known for its small curves and smooth strokes. Futura is another font you can use with Mauve display sans serif. This font has a square shape that works well with the thin strokes of Mauve.
FAQ
Can Mauve be used free for commercial purposes?
Ans: It's not. If you want to use it for business, you have to buy the commercial version.
What kind of font is Mauve?
Ans: Mauve is a display sans serif typeface designed and shared by VP Type.
What typeface is most similar to Mauve?
Ans: There is a font called Ambassador Plus Thin that is very similar to this one.
Which typeface goes well with Mauve?
Ans: Mauve pairs well with Gill Sans, Myriad Pro, and Futura.
Are computers and Macs compatible with Mauve?
Ans: The font is compatible with a wide range of devices, including a PC, Mac, Linux, iOS, and Android device.