About Barbie Font
Barbie font is a font that is well-known and has been used in the current logo of Barbie. Barbie is a fashion doll developed by American toy company Mattel, Inc. and launched in 1959. The doll was created by Ruth Handler, who took inspiration from the German doll Bild Lilli. Barbie dolls are one of the most popular toys among children today. Also, the Barbie logo has become well-known and popular in the world. The reason why the logo is very appealing to people is the font used in it.
What font does Barbie use?
People are very much confused about this. Barbie itself has not provided any information about the typeface used in its logo. But not to worry, I will clear up your confusion. There are so many fonts that are similar to the current logo font of Barbie. Among them, the Dollie Script font is most similar to the logo font.
About Dollie Script Font
Dollie Script is one of the stylish script fonts designed and shared by Mans Greback. There are two versions available for this font. From this page, you can download the free version. If you want full access to the Dollie Script features, you must purchase the premium version from the license holder. The free Dollie Script font contains only uppercase and lowercase letters and alternative characters (no punctuation). So,  if you're looking for a simple, versatile script font to use in your projects, Dollie Script Font is a great option.
Character Map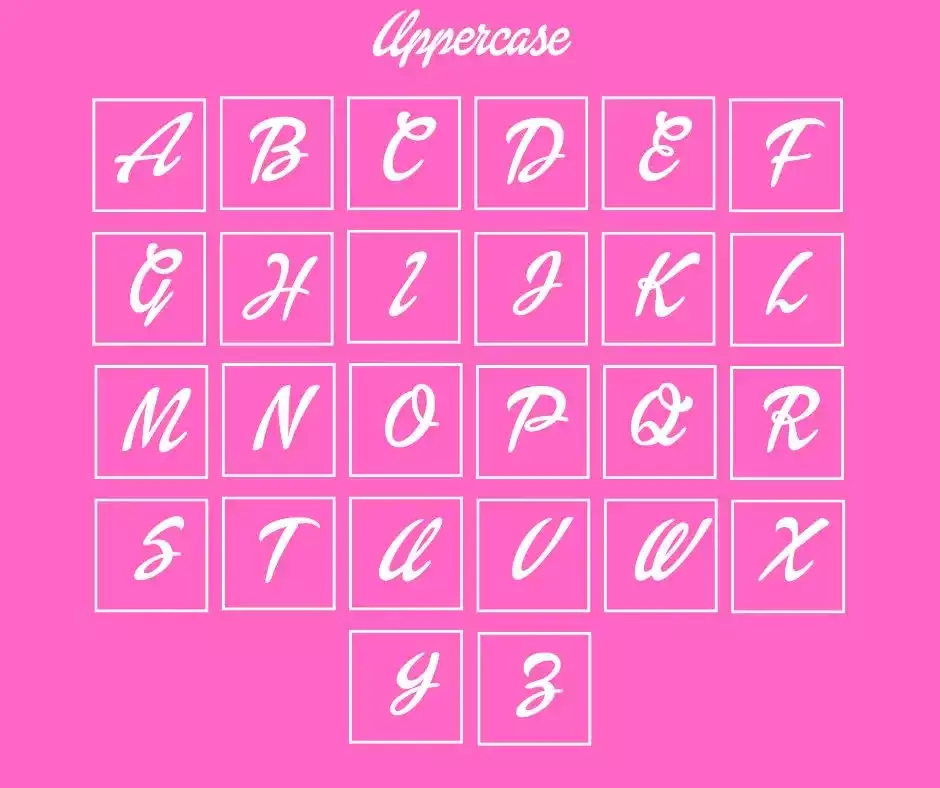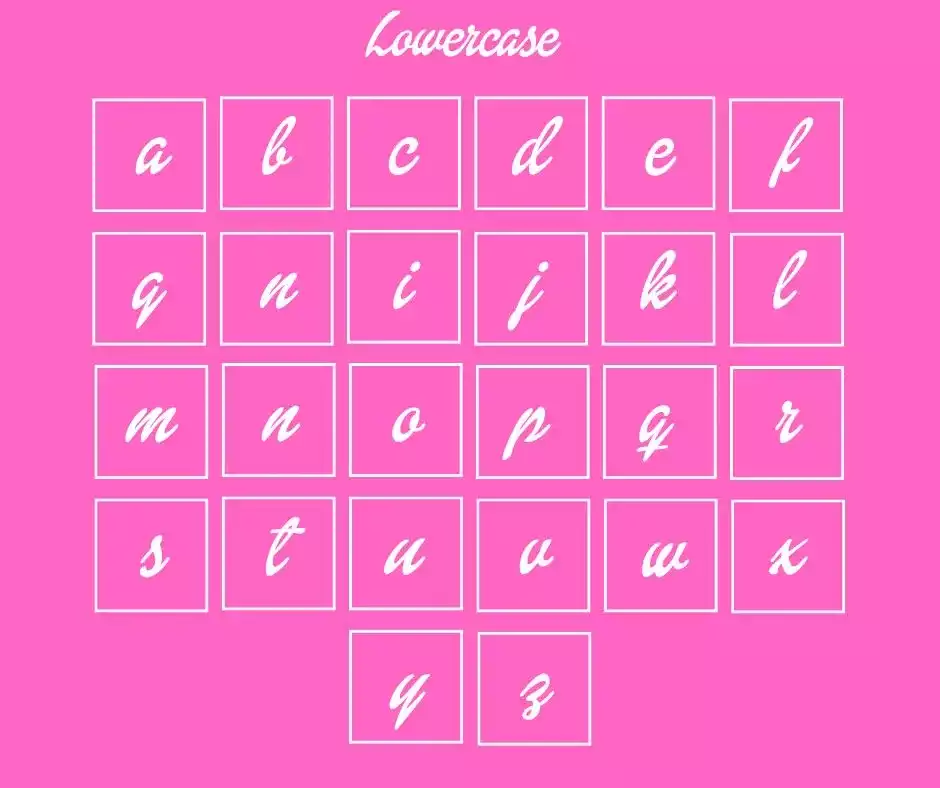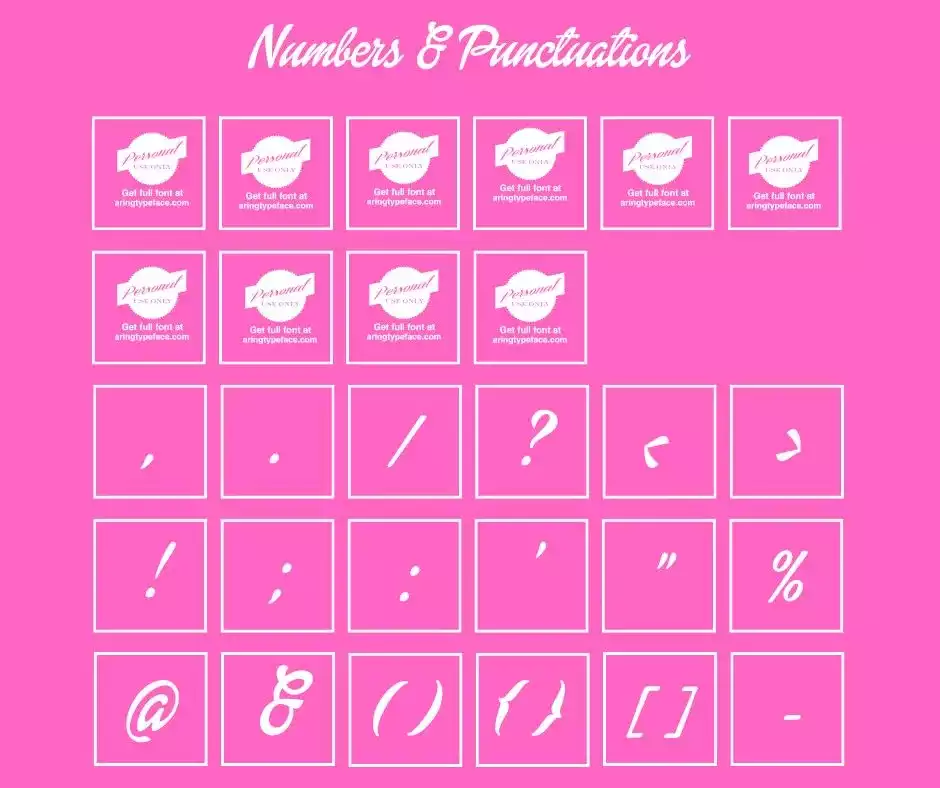 Why Should you use Barbie font?
There are so many reasons that you should use Barbie typeface. Some of them are listed below:
Barbie font is perfect for creating a handwritten look or for creating a retro or vintage aesthetic. It is often used in logos and other design work because it can be very legible. It also looks good on a variety of different types of media, such as print and mobile applications.
Script fonts like Barbie play an important role in web design and development. You can use it to create a sense of sophistication and orderliness on websites, or you can use it to create a more whimsical feel.
Font Information
| | |
| --- | --- |
| Font Name: | Barbie. |
| Font Used: | Dollie Script. |
| Style: | Script. |
| Designer: | Mans Greback. |
| License: | Free Font. |
| Version: | Latest. |
Download Barbie Font From Here
Font License
Barbie is free that is available for personal purposes only. You do not need a license or to join up or register for personal usage. But if you want to use it for commercial purposes, you must get a license. Click the button below for commercial license.
Typefaces Similar To Barbie
The following fonts are similar to Barbie:
Edinburg Regular Font.
Bratt Graner Font.
Ventography.
Alisandra Script.
Bernadette Font.
The Woofey Script Font.
Font Combination
You can use any modern sans-serif with the Barbie script. Here are a few examples:
FAQ
Is Barbie a good typeface?
Ans: Barbie is an excellent font that may be used in a variety of situations.
What is Barbie font?
Ans: Some think the Dollie Script typeface was used in Barbie's logo, while others say the Barbie Medium font was utilized. I've come to you for help with this issue. I identified that the Dollie script font looks a lot like the Barbie logo.
What font looks like Barbie font?
Ans: Dollie Script font looks like Barbie typeface. It is one of the stylish script fonts designed and shared by Mans Greback.
Does this font work on the web?
Ans: I put it to the test on the web, and it worked well. Many famous websites use Barbie as their default typeface.
Are computers and Macs compatible with Barbie?
Ans: This typeface is compatible with all PCs, Macs, Linux, iOS, and Android devices.
What typeface looks good with Barbie?
Ans: You can use any modern sans-serif with the Barbie script. Dosis, Regencie, and Dense looks good with Barbie.
What is the easiest way to install this font onto my device?
There's no reason to be worried. Please follow our directions.
You may also find out more about typography and how it is classified from here.
Please do not hesitate to contact me if you have any questions. Thank you very much!