About Super Mario Font
Super Mario is a series of 2D and 3D platform games made by Nintendo. Mario is the main character of the game, a fictional plumber. So far, many versions of this game have been released, and each version has gained popularity. In addition to this game series, its logos are on the list of many people's favorites, one of which is the Super Mario 64 logo. In later versions such as, Super Mario 3D World and Super Mario 3D Land followed the same logo design as Super Mario 64. People are still curious about the typeface used in the logos of these three versions of Super Mario Game series, so today, I will discuss this logo font in detail in this post.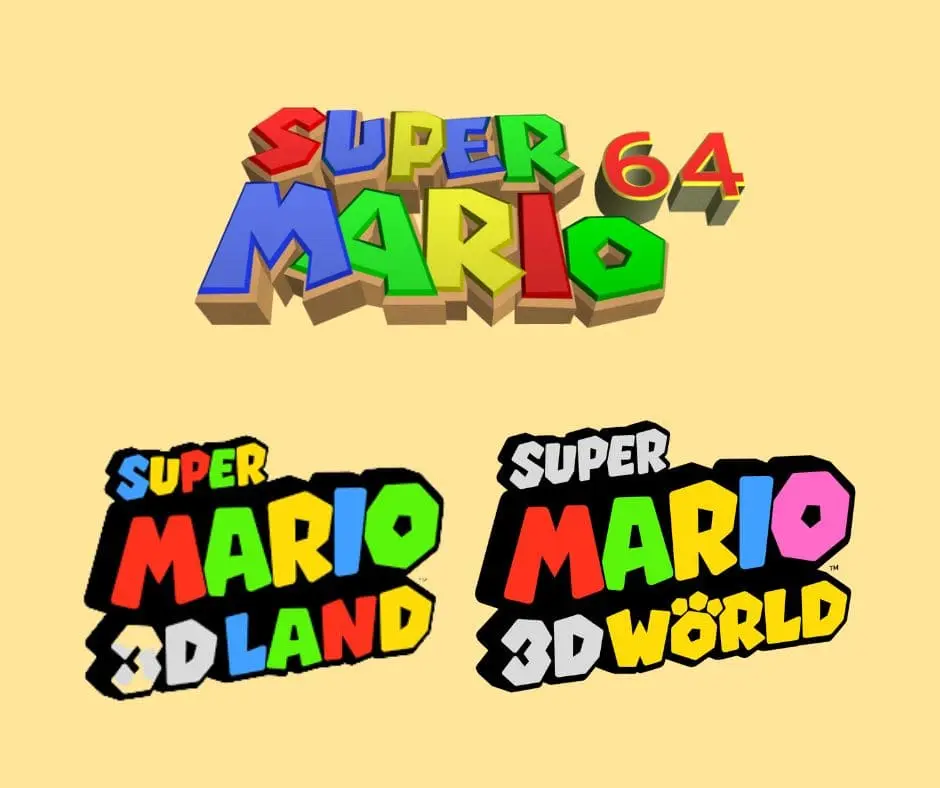 Super Mario 64, 3D World, and 3D Land used a decorative font for their logo. We can find a comic feel in the lettering style used in the three logos, and thus we can use it in many cases. According to Mariowiki, The second Mario font that we see in the Super Mario 3D Land is an uneven sans-serif font designed by Nintendo in 2011. Still, now they are using this as a logo font. But unfortunately, they have not released this font to the public, so we have no chance to use this font. It's okay, though, because I'll show you a font that's based on Super Mario's logo.
What font is similar to Super Mario?
Currently, many designers have designed fonts inspired by the Super Mario logo font, and fsuarez913 is one of them. He designed Super Mario 256 typeface, which is very similar to the actual lettering style of the current logo of the Super Mario Game series. This font is quite interesting, so let's find out more about it.
About Super Mario 256 Font
Super Mario 256 is an all-caps decorative typeface with a comic feel to it. This display logo font is very attractive with blocky shapes. It is a font with only capital letters and numbers with limited punctuation marks. At the moment, this font has 52 characters. If the designer decides to update the font in the future, we will see more characters. Also, If you want to request the designer to update the font, you can send a request to the following email:
Similar Font: Chlorinap.
Character Map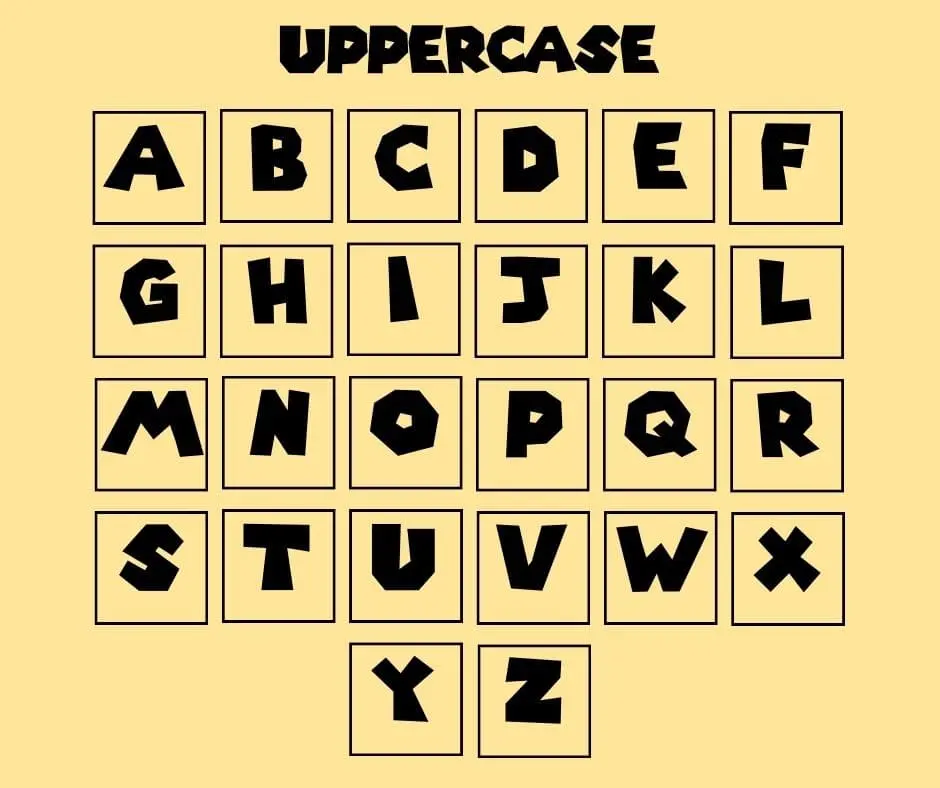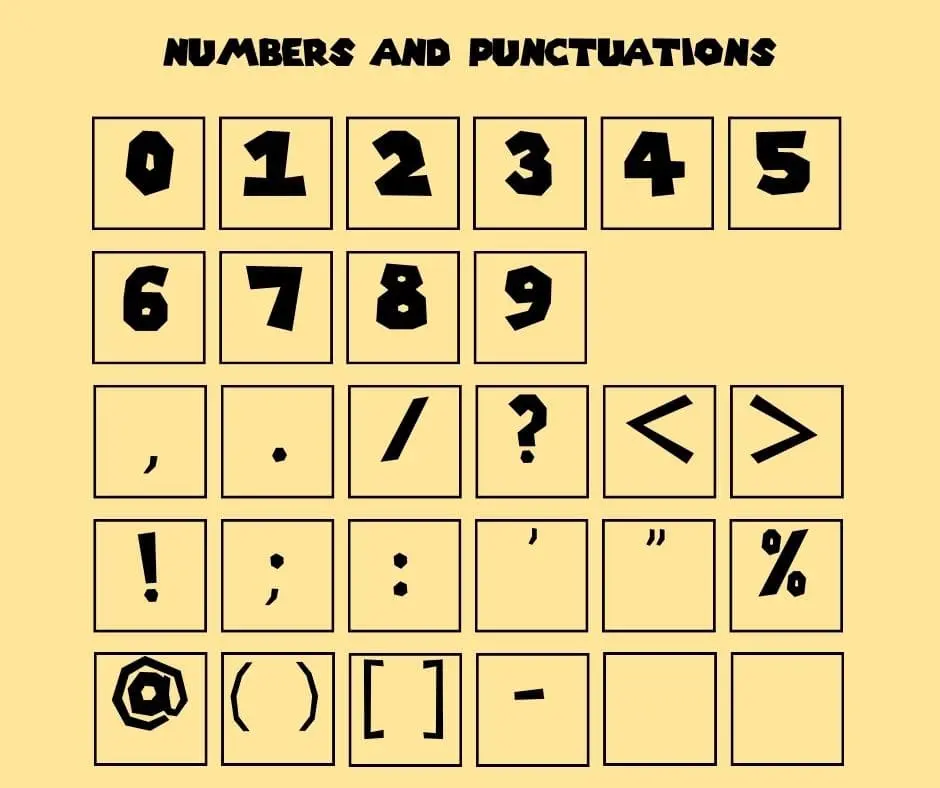 Why Should you use Super Mario font?
Comic fonts like Super Mario are trendy because they mimic the look and feel of comic books. They can make a document or presentation look more professional and engaging. Additionally, comic fonts can be used to create an atmosphere that is similar to that of a comic book.
Also, If you're looking for a typeface that will look great on any type of project, then you should definitely consider using the Super Mario font. It's perfect for logos, labels, posters, and web designs. Plus, it's extremely easy to use, so you'll be able to create amazing projects in no time at all.
So whether you are creating a logo for your business or creating a poster for your home office, the Super Mario font will be perfect for the job.
Font Information
| | |
| --- | --- |
| Font Name: | Super Mario. |
| Similar Font: | Super Mario 256. |
| Style: | Logo Font, Display. |
| Designer: | fsuarez913. |
| License: | Free Font. |
| Version: | Latest. |
Download Super Mario Font From Here
Font License
Free for both personal and commercial purposes.
FAQ
Is Super Mario typeface free for commercial use?
Ans: Yes, It is free for commercial use.
What is the Super Mario font called?
Ans: According to Mariowiki Super Mario is a uneven sans-serif typeface and Super Mario 256 is similar to the actual logo font.
Are computers and Macs compatible with Super Mario?
Ans: All PCs, Macs, Linux, iOS, and Android devices are compatible with this font.
Is it safe to download and use this font on my PC and MAC?
Ans: There are no risks to using this font. You can easily download this font from here.
What font is most like Super Mario?
Ans: Super Mario 256 is most similar to Super Mario logo lettering. This display logo font is very attractive with blocky shapes.
What is the easiest way to install this font on to my device?
There's no reason to be worried. Please follow our directions.
You may also find out more about typography and how it is classified from here.
Please do not hesitate to contact me if you have any questions. Thank you very much!