About Bolden Font
Bolden is a decorative sans-serif font designed by Marcelo Melo and published through FGD Designs. The tagline of this font is "There is not bolder than Bolden." It has a geometric design with a big and bold texture. Bolden was designed to be powerful on-screen. This font was mainly designed for audience attraction, and it has already passed the test.
Bolden is an All Caps display font. There are a few different types of All Caps Display Fonts, but Bolden can make text stand out and be easily legible. Even though Bolden is a simple All Caps DisplayFont, it can greatly affect how something looks as a whole.
It comes in one style with only uppercase letters, numbers, and basic punctuations. It has sharp jagged edges and tight kerning to make your design look stand out from others. So don't be afraid to use this all-caps font when you need to make a point. Just be sure to give readers enough context so that they know what you're saying. In the end, Bolden is a great way to get your message across loud and clear.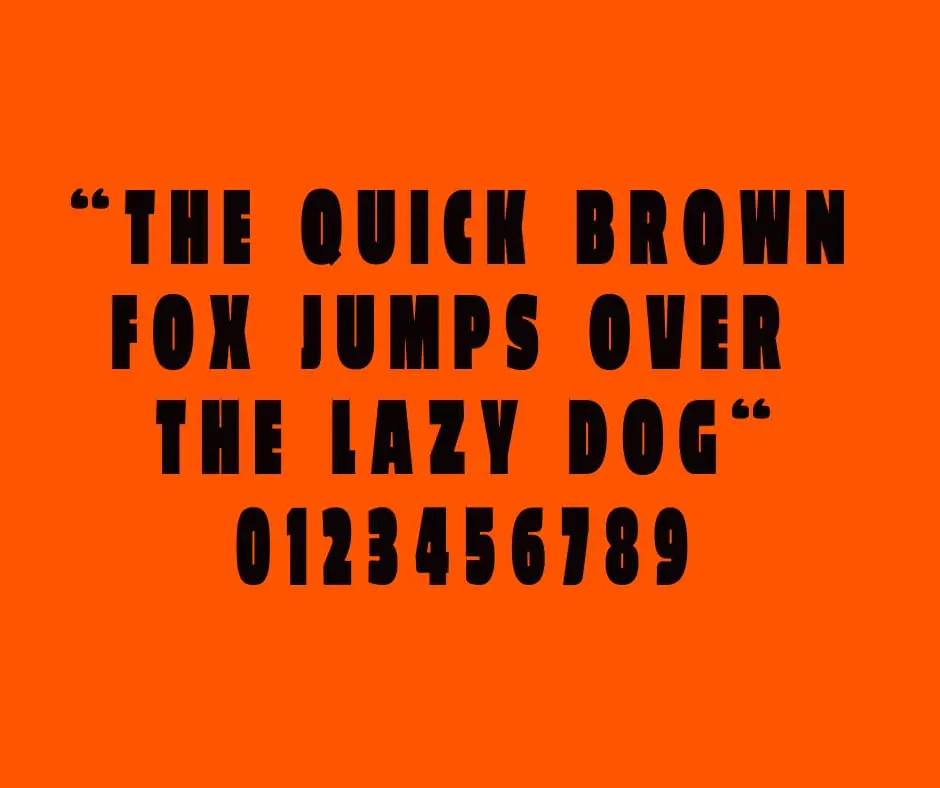 Font Information
Font Usage
You can use Bolden on web pages and other online content. This font will make the text appear larger and more legible. If you're creating a website with a lot of text, using a bold display typeface like Bolden will make it easier for viewers to read.
Using Bold display font in Logo Design is a popular trend that is gaining popularity in the design community. Bolden is used to make the words in a logo stand out and look stronger. It can add an element of excitement and dynamism to a design, making it stand out more. So, Free download Bolden font now.
Font License
Both commercial and non-commercial use of this font is free. If you are using it commercially, please consider making a donation here by clicking the button below.
Typefaces Similar To Bolden
Bolden all caps typeface is similar to the following fonts:
Brokenz Font.
Acumin Black.
Integral CF.
Anton.
APEX MK3 Bold.
Bolden Font Download Free
Font Combination
Be sure to take your time when combining a font and make sure it is the right one for your message. Use Bolden in the right places (Headings or Titles) to ensure that they are still legible. Finally, be sure to test your text on various devices to ensure that it looks good across all platforms. You can use any font, whether it is free serif or sans serif, that is legible on the screen as a pair of bolden. You can use fonts like Open Sans, Times New Roman, Selna, Nirmala, and many more.
FAQ
Can Bolden be used free for commercial purposes?
Ans: Bolden is absolutely a free typeface. You can use this font free for commercial purposes.
What kind of font is Bolden?
Ans: Bolden is a decorative sans-serif typeface designed by Marcelo Melo.
What typeface is most similar to Bolden?
Ans: One font that is very similar to this one is Brokenz Font.
Which typeface goes well with Bolden?
Ans: Brokenz Font, Acumin Black, and Integral CF pair well with Bolden.
Are computers and Macs compatible with Bolden?
Ans: Devices capable of using the font include PCs, Macs, Linux, iOS, and Android devices.