About Cookie Run Font
A very good cartoon parkour series game is Cookie Run. It was inspired by The Gingerbread Man, and it is very popular and one of the best classic parkour games in the world! Because of its popularity the lettering style of this game also became popular. Cookie Run Font is a result of this lettering style. This is the typeface which has the unique identity of the Cookie Run game.
Devsisters Corp. designed and shared Cookie Run, a humanist sans-serif typeface. The letter shapes in the font highlight how impactful and fun the characters are. As a design principle, the font was based on the shape of cute, unique cookies, which are round and have a strong look.
The Cookie Run font family has three weights: Regular, Bold, and Black. This is a font, which can be used with both the Latin alphabet and the Korean alphabet, and is used everywhere, like in games, characters, and ads. You can also find some extra features like:
11,172 Korean characters, 
338 Roman characters, 
Numbers, 
Dingbats, 
986 Other Symbols.
So, If you want a font that is elegant and full of features then it is the right choice for you. Download Cookie Run now.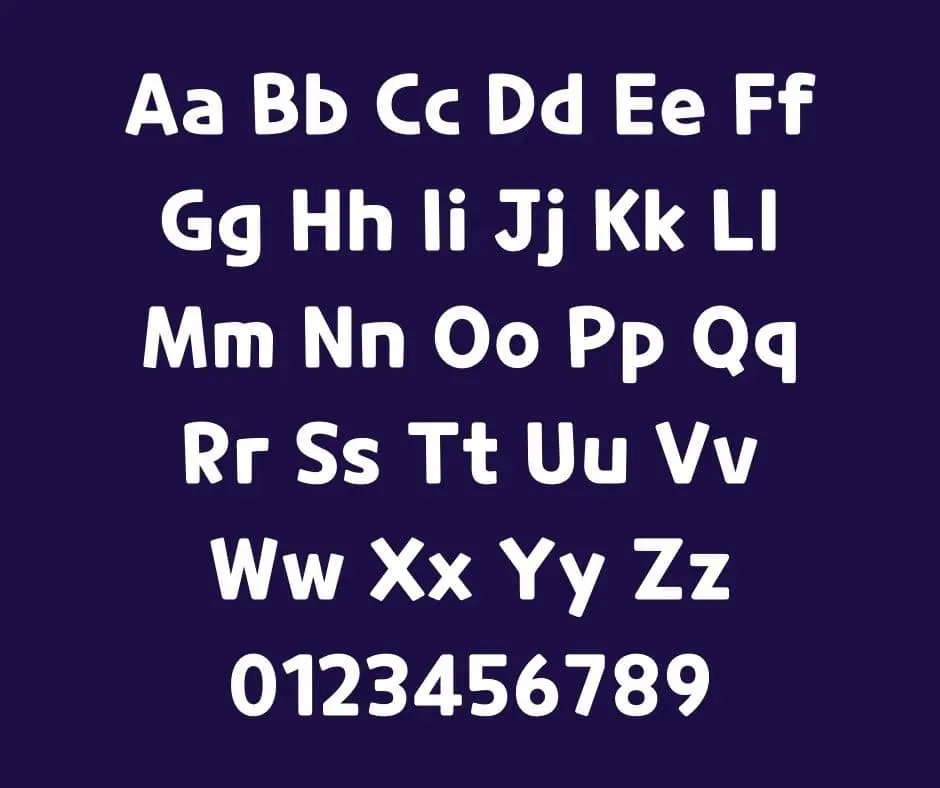 Font Information
Font Usage
Cookie Run is designed to be readable and inclusive of all people and is available for download. It is perfect for creating a modern and fresh look for your text. It's available in most types of font libraries and you can use it for a variety of purposes. Here are a few places where you can use Humanist Sans-Serif font: 
For headings and subheadings: Use humanist sans-serif font like this to create a modern and fresh look for your text for headings and subheadings. This will help to set your text apart from other content on the website or in the document. 
Print & Branding: You can see this style of the font in print publications and online brands alike, often providing a more personal feel. When choosing a for your branding project, it's important to consider the target audience. So, If you are designing a font for a brand that is based on comic or cartoon related, then Cookie Run is the right font.
Font License
It is 100% free font. Both commercial and non-commercial use of this font is free.
Typefaces Similar To Cookie Run
Rugrats has similar characteristics to the following fonts:
Cookie Run Download Free
Font Combination
The following fonts goes well with Cookie Run:
FAQ
Is Cookie Run free for commercial use?
Ans: Cookie Run is a totally free typeface. You can use this font free for commercial purposes.
What is the Cookie Run font?
Ans: Cookie Run is a humanist sans-serif typeface designed by Devsisters Corp.
What typeface is most similar to Cookie Run?
Ans: Cute Jellyfish, Jurassic Park, Kinder are some fonts that are very similar to this.
What font is used in cookie run?
Ans: Cookie Run uses a font name as Cookie Run. It is a humanist sans-serif typeface
Are computers and Macs compatible with Cookie Run?
Ans: Among the devices that can use the font are PCs, Macs, Linux, iOS devices, and Android devices.