About Milk Font
If you're looking for a quirky and bouncy font to use in your next project, then you've come to the right place. Introducing Milk font! It is a display font designed and shared by wapstudio. This font can add a bit of fun and pizzazz, making your content stand out from the rest.
Milk comes in a single style. There is a total of 26 characters in its single style, which includes: uppercase & lowercase letters, numbers and punctuations. So, Milk font is the best choice for you if you want a fun display font that will give your projects more personality.
The pictures below will give you a better idea of how the characters look.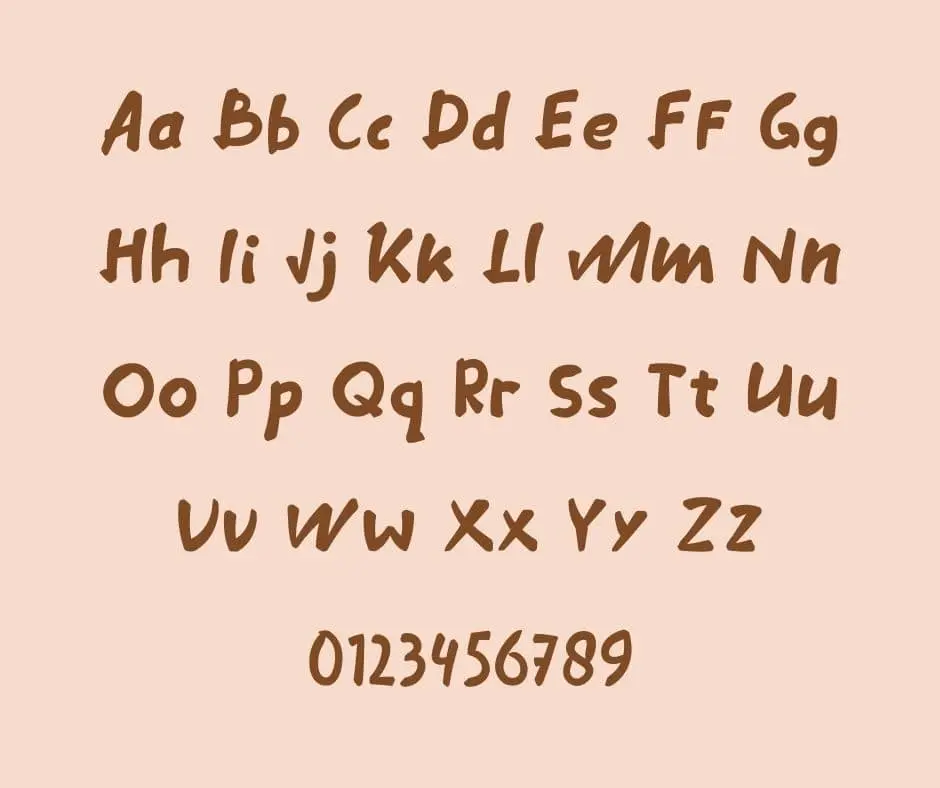 Font Information
Font Usage
Bouncy and quirky fonts are perfect for projects that need a little personality. Plus, they're perfect for when you want to create a more informal or casual feel. Below are examples of where you can use this font.
Logos & Websites: This font is perfect for use in logos, website designs, and even textiles. Some of the most popular applications for this font include logos, websites, and textiles. If you're looking for an exciting display font that can add personality to your projects, then this Bouncy and Quirky Display Font is the perfect choice for you.
Documents: If you're looking for a font that will add some personality to your documents, then you might want to consider using a bouncy and quirky display font. These types of fonts are perfect for creating unique designs or giving your documents a bit of pizzazz.
Printing: It is one of the sections where Milk font is the right choice. On T-shirts, mugs or wall designs with text, you can use Milk font easily without any doubt.
Font License
No license fee or registration is required for this free font to be used for personal projects & commercial projects.
Typefaces Similar To Milk
The following fonts are similar to Milk:
Machinkly Font.
Calmoon Bouncy.
Milesheart Font.
Beagris Font.
Dalgona Quirky Font
Milk Download Free
Font Combination
The following fonts goes well with Life:
Hargloves Sans Serif Font.
Hogira Font.
Stainger Font.
FAQ
Is Milk free for commercial use?
Ans: Yes, It is free for commercial use. No license fee or registration is required for this free font to be used.
What is the Milk font?
Ans: Milk is a a quirky and bouncy display typeface that Wapstudio designed .
What typeface is most similar to Milk?
Ans: Some fonts that are very similar to this are Machinkly Font, Calmoon Bouncy, and Milesheart Font.
Does this font work on the web?
Ans: Yes, It works nicely on the web. Many popular websites use this font for headings or titles.
Are computers and Macs compatible with Milk?
Ans: The font is compatible with PCs, Macs, Linux, iOS devices, and Android devices.