About Belleza Font
The Belleza font family is a clean, humanist sans serif typeface designed by Eduardo Tunni, a designer based in Argentina. When he was designing Belleza, he wanted to design a sans serif that was more casual and friendly. It was inspired by the world of fashion and the designs and products used in it. Eduardo Tunni's vision behind designing Belleza was that it could provide a fresh look and feel for any kind of content.
Belleza includes upper and lowercase letterforms, numerals, ligatures, punctuation, special marks, and a number of other characters. As a bonus, it supports OpenType features. Its clear texture and sophisticated font variation approach make Belleza a versatile choice for your design needs. It is a Unicode typeface family that covers languages that utilize the Latin alphabet and its derivatives, with the potential to grow to cover more scripts. Whether you are on a PC or on a Mac, you can easily install the font. If you are on a Mac, you can easily install it from Font Book.
You can get a preview of the font from the images below without downloading it. Once you're satisfied with your choice, you can download the Belleza font. Belleza font is available for free download here.
Character Map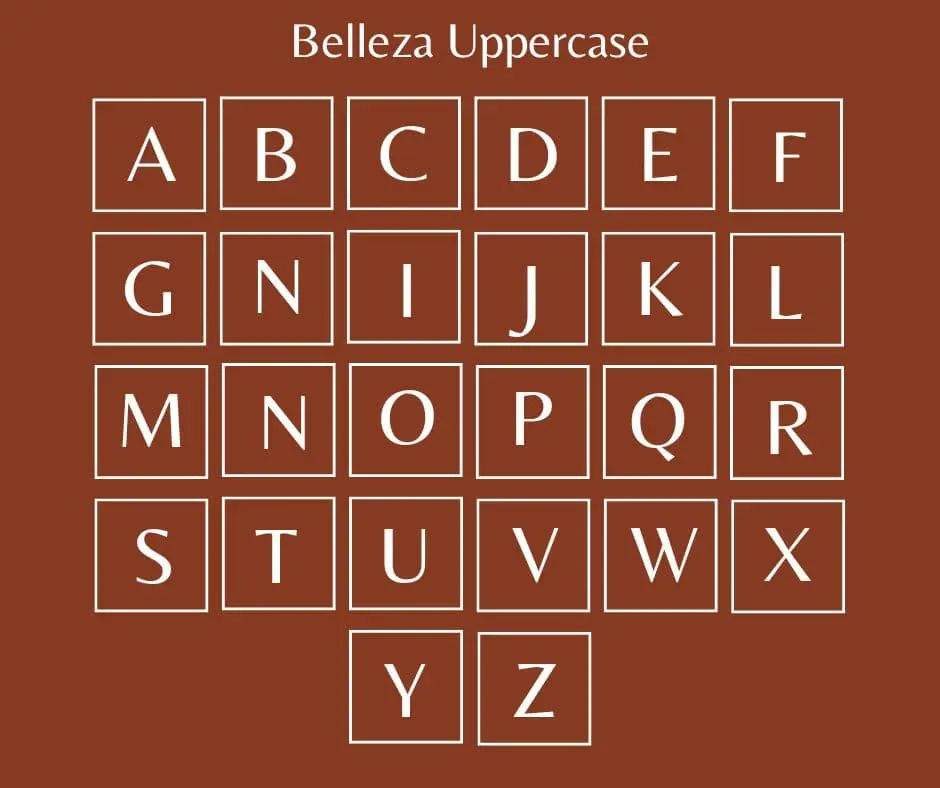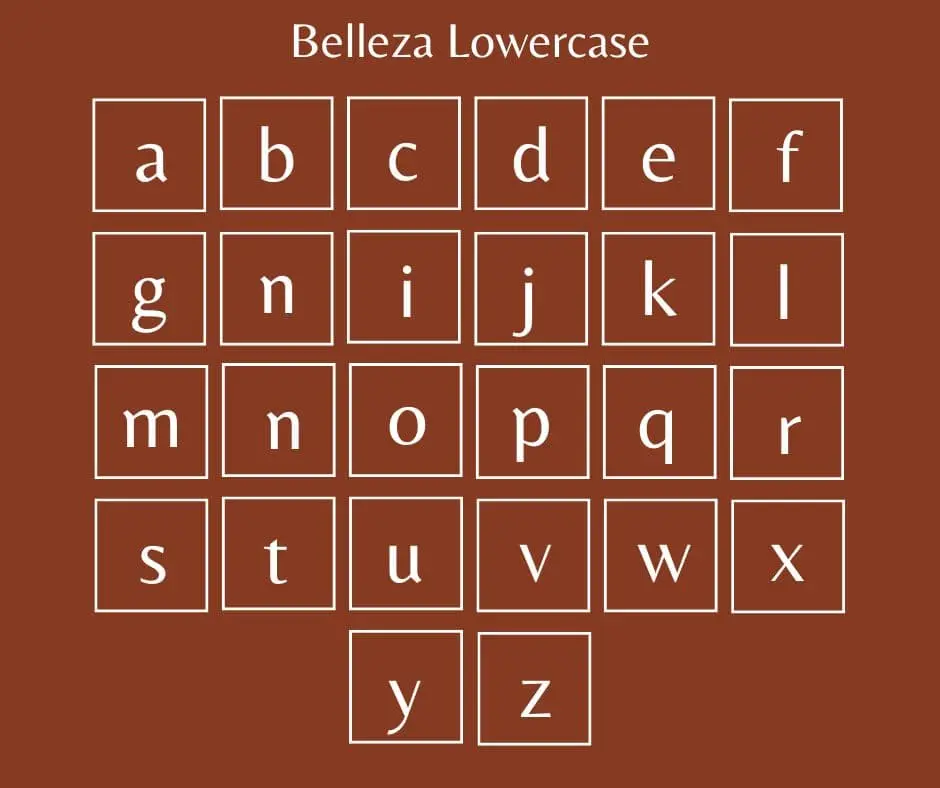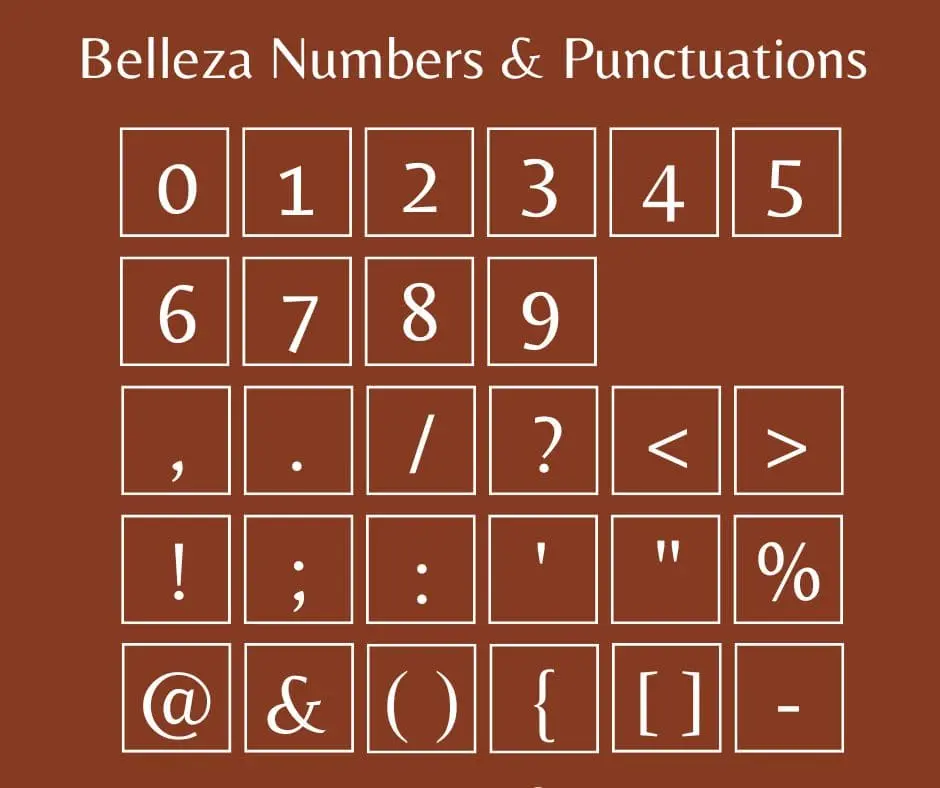 Why Should you use Belleza font?
You should use Belleza because it has great features. For instance, it has a modern feel and a crisp look. It has a different square shape. It is ideal for headlines and logos. These make the font stand out. The other fonts on the market are much different from Belleza.
In conclusion, this humanist sans serif typeface is a great choice for any project. Its clean lines and simple shapes make it easy to read, and its versatility makes it perfect for any design. So whether you're looking for a new typeface for your next project or just want to try something different, be sure to give Belleza a try.
Font Information
| | |
| --- | --- |
| Font Name: | Belleza. |
| Style: | Humanist Sans-Serif. |
| Designer: | Eduardo Tunni. |
| License: | Free Font. |
| Version: | Latest. |
Download Belleza Font From Here
Alternatives To Belleza
It is difficult to find an alternative to the Belleza font, but the Free Fonts Lab has it all. Below are some fonts similar to Belleza:
Ogirema Font.
Times Sans Serif Font.
Marcellus Font.
LP Saturnia Sans Font.
Tenor Sans Font.
Bravura Pro Font.
Beorcana Display Font.
FAQ
Are computers and Macs compatible with Belleza?
Ans: Yes, It is. Belleza is compatible with PCs, Macs, Linux, iOS, and Android devices.
Is Belleza a free font?
Ans: Yes, Belleza is a free font. It is free for both personal and commercial use.
What type of font is Belleza?
Ans: Belleza is a humanist sans serif font designed and shared by Eduardo Tunni.
Is it safe to download and use this font on my PC and MAC?
Ans: There are no risks involved in using this font. If you follow the steps below, it will be easy to get the font.
What is the easiest way to install this font on to my device?
There's no reason to be worried. Please follow our directions.
You may also find out more about typography and how it is classified from here.
Please do not hesitate to contact me if you have any questions. Thank you very much!